What happens when your nose gets a whiff of hot sizzling food? You take a pause and instantly approach the outlet or counter to binge upon your delectable food and calm down your craving. That sizzling hot aroma holds the capability of grabbing up anyone's attention.
But what if you are busy to go, person. In this so very hustling world, people don't even get time to properly maintain a schedule of their eating habits. They have almost stopped the culture of properly dining In and invest some time to get rid of their hunger. Here comes the role of leading fast-food chains that have literally grabbed the market.
Chole –Bhature: an ultimate combination of spices
Chole-Bhature is a food loved by all. This dish basically involves lentil popularly called as chana. Chana curry is made with special spices like red chilli, cardamom and bay leaves. Chefs ensure that this chana curry tastes really spicy and hot. The bhature is a deep-fried fluffy bread often stuffed with potato or paneer(cheese curd). The dish is served hot with onion salad, fried potato and pickle. This fast food is the go-to food for many people. It is easy to eat and satisfies every hungry person. It has its origins from Punjab, a state in India.
Pani-Puri: food with a water-filled spicy and sour crust of semolina or flour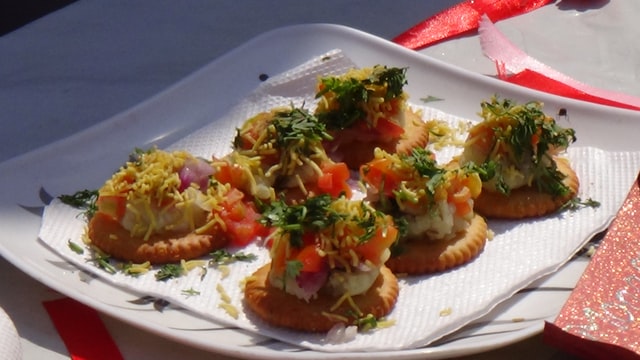 This fast food is love for every citizen of India. People know it by different names in different places of the country. They are known by names like puchka, batashe, gup-chup, pani-patashi, fulki etc. It is served with tangy water. This water is a bit sour and very spicy. This water acts as a good digestive drink too. The semolina crust is served with potato or grams filling. The potato mash is made using salt, red-chilli and onion. People eat it as per their tastes. Some like this dish to be sweet some want it really spicy. But most of them prefer a combination of sweet and sour. They eat it using sweet chutney made of tamarind and jaggery.
Also Read Benefit your skin using soursop
Vada pav: an easy to go food
Going to Maharashtra and not having the taste of vada pav is just not possible. Vada-pav is an extremely popular dish of Maharashtra. You can consider it to be a different kind of sandwich. This snack has a deep-fried potato patty stuffed in between the bread buns. These buns are somewhat like burger buns. The potato patty is extremely crispy and spicy. Also, people serve it with a red chutney of tomato, chilli, tamarind, garlic and peanuts. At some stall, vendors give you a deep-fried green chilli draped in gram flour. It tastes splendid and is worth eating.
Momos or popularly known as dumplings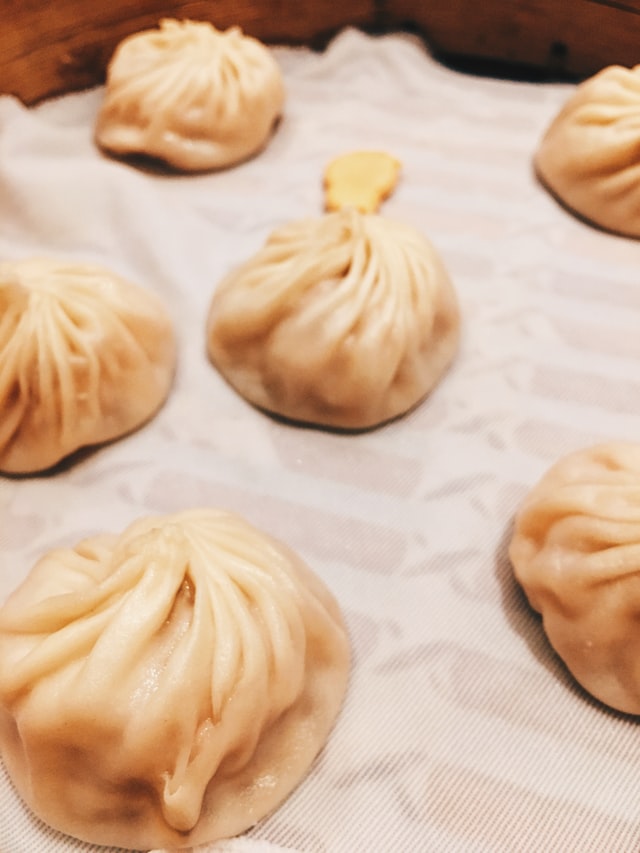 It is a popular food known to emerge from Tibet and China.  Momos are a type of steamed dumpling made of flour. These dumplings are filled with steamed vegetables like cabbage, onion and carrot. Some people prefer an inner stuffing of chicken or soya chunks of cheese curd. It is plain fast food. Across the country, people love it a lot. Small ball is made out of flour dough and rolled into small circular sheets. We then fill these sheets with desired stuffing. This filled roll is then steamed. The special thing that increases its taste exponentially is magical chutney. This red chutney is made up of garlic, red-chilli and tomato. Some vendors also serve a fried variety of momos. Fried momos are ones with fiery sauces and spicy spices. Fried momos use a lot of vegetables in it.
Also Read What the entire rage about Dalgona coffee is about
Why have fast foods taken up the entire market?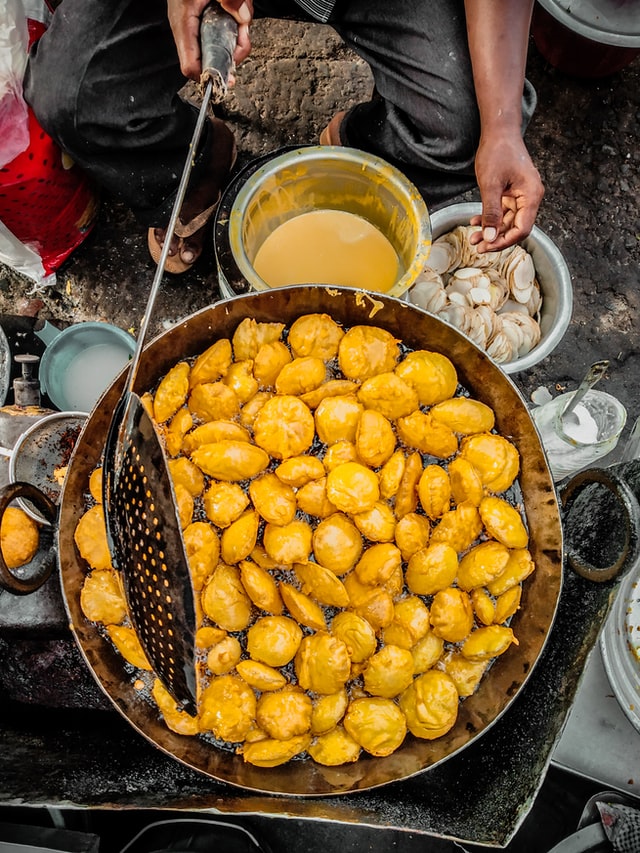 Dominance of fast food chains over dine-in can be easily explained on the basis of following points
Time Constraints Are Resolved-
Once you are a busy person, you sideline your eating schedule, start skipping meals. These chains provide you with a variety of grab and go items. Hence you can effectively manage your schedule by keeping up with your deadlines.
Calorie Check-
The entire catalogue of the nutritional information of fast foods is available to you either voluntarily or upon request. You can easily keep a check on in taken calories. For example burger king's grilled chicken sandwich gives you 360 cal, 7g fat and 26g protein.
Variety Of Food-
You get to binge upon flavours and combinations from all around the globe. A person is open to a lot many international variations that are easily available at global chains like dominoes, pizza hut etc.
Good To Your Pocket-
You love it when you can suppress your cravings economically. Fast food chains allow one to quickly grab up a bite without worrying much about the pocket
Fast foods are an integral part of every person's taste buds. People love binging on these spicy foods. These food chains are making a good profit out of the market. These foods have united people and their different variety of food styles. People now know the tastes of different areas. It is splendid to binge on such food items from all around the country. Also, they are just so easy to eat. This fast food opens up a complete package of happiness to a hungry person.