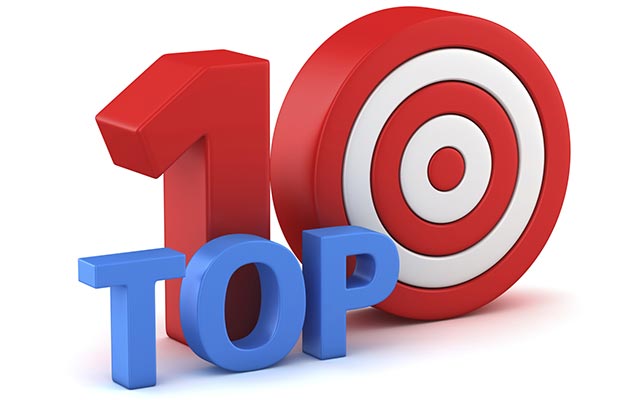 According to the RBI, spending on tuition and hostel fees by Indian students studying abroad has shot up 44% in the past three years. For example, the count of Indian students studying in the US was 186,267 in 2016-17, of which approximately 15% are for undergraduate studies. While the Indian government is trying to keep up with educational facilities, Indian families these days have a lot of disposable income and don't shy away from spending their hard-earned money as an investment to their children's future.
With the recent story of the daughter of an Indian billionaire who was studying at the University of St. Andrews in Scotland, was being set up by her dad in a mansion staffed by 12 servants rather than staying in regular student accommodation, it might seem that Indians with a lot of disposable income are only opting for studies overseas, but it isn't only these heirs of opulent families of the "Crazy Rich Asians", but the middle class too, relying on the increasing availability of student loans , part-time jobs and scholarships to finance their education.
So without wasting more time, let's take a look at the top 10 exams popular among Indian students:
GRE( Graduate Record Exam)
The Graduate Record Examinations (GRE) revised General Test is taken by individuals applying to various graduate and business school programs in United States and other countries. Administered by the Educational Testing Service (ETS), it is available at about 700 centers in over 160 countries.
The computer-based GRE can be taken once every 21 days, up to five times within any continuous period of 12 months. This includes test attempts in which the score was cancelled by the candidate.
Eligibility
There is no specific eligibility criterion for GRE. However, various universities that accept GRE scores have their own criteria of admission.
Exam Format
GRE is conducted in two formats: computer-based and paper-based. In India, only the computer-based format is available.
Important Dates
The computer-based GRE can be taken once every 21 days, up to five times within any continuous period of 12 months. This includes test attempts in which the score was canceled by the candidate.
IELTS(International English Language Testing System)
IELTS is an English language certification exam that is required to be taken by international candidates of countries whose native language is not English considering studying or working in a country where English is the main language of communication. The full form of IELTS is International English Language Testing System. Most popular countries where IELTS is accepted for university admissions are UK, Australia, New Zealand, US, Canada. A lot of European countries like the Nordic countries, Germany etc. ask for the IELTS too. The exam mainly measures the ability of test-takers to communicate in the four basic language skills – listening, reading, speaking, and writing.
There are two types of IELTS : Academic and General. The Academic IELTS is specially tailored for the people who wish to study in an English language institution.
Often international students are confused between choosing IELTS or TOEFL, as universities abroad ask for either exam scores. It is up to you as a test taker to decide which of the two exams to take, but remember that IELTS is more preferred in UK, Australia, and New Zealand, while TOEFL is popular among applicants to universities in US and Canada. So knowing the required average scores for US universities and average scores for Canadian universities is an important start.
IELTS isn't compulsory in all university admissions. Many universities do not even require IELTS scores for admission purposes. But if someone don't give the IELTS, his/her chances of getting the student visa might suffer as the visa officers may not be convinced about your English proficiency without IELTS scores. So it is safer to appear for IELTS and aim to score at least 6 bands overall.
You can take the IELTS exam with the British Council or IDP up to once a week (four times a month). The British Council and IDP global schedule for test dates is 48 days per year.
TOEFL (Test of English as Foreign Language)
Its an Internet-based or paper-based standardized test conducted by the ETS(Educational Testing Service), a private non-profit organization, which designs and administers the tests. ETS issues official score reports, sent independently to institutions, for two years following the test.[6]
It measures and tests reading, listening, speaking and writing of the English language of non-native English speakers.
It was started in 1964, 54 years ago.
It can be taken only once in any 12-day period. The TOEFL has 4,500 test centers in 165 countries.
The test is accepted by many English-speaking academic and professional institutions. TOEFL is one of the two major English-language tests in the world, the other being the IELTS.
SAT
The SAT is typically taken by high school juniors and seniors for admission to undergraduate courses.The SAT measures literacy, numeracy and writing skills that are needed for academic success in college, assesses how well the test takers analyze and solve problems—skills they learned in school that they will need in college. However, the test is administered under a tight time limit (speeded) to help produce a range of scores.
The College Board also states that use of the SAT in combination with high school grade point average (GPA) provides a better indicator of success in college than high school grades alone, as measured by college freshman GPA. A good performance in SAT is also said to increase the chances of getting admission to a highly ranked college and scholarships.
GMAT(Graduate Management Admission Test)
The Graduate Management Admission Test) is a computer based test intended to assess certain analytical, writing, quantitative, verbal, and reading skills in written English for use in admission to a graduate management program, such as an MBA. It requires knowledge of certain specific grammar and knowledge of certain specific algebra, geometry, and arithmetic.
According to the test owning company, the Graduate Management Admission Council (GMAC), the GMAT assesses analytical writing and problem-solving abilities, while also addressing data sufficiency, logic, and critical reasoning skills that it believes to be vital to real-world business and management success. It can be taken up to five times a year. Attempts must be at least 16 days apart.
The GMAT exam is a computer adaptive test and not a computer-based test, which means that the candidate will get one question at a time and depending on the accuracy of the previous answer, the difficulty level of the next question will be ascertained. The average scores required for universities abroad varies; top-tier universities require at least 710, while middle-tier universities accept 600.
GMAT is a registered trademark of the Graduate Management Admission Council. More than 7,000 programs at approximately 2,300 graduate business schools around the world accept the GMAT as part of the selection criteria for their programs. Business schools use the test as a criterion for admission into a wide range of graduate management programs, including MBA, Master of Accountancy, Master of Finance programs and others. The GMAT is administered in standardized test centers in 114 countries around the world. The GMAT is still the number one choice for MBA aspirants despite the increasing acceptability of GRE scores and the exam predicts success in business school programs.
ACT
The ACT, just like the SAT measures the skills of the students willing to get admission into undergraduate courses. It has may types, including English (tests your understanding of English, production of writing and knowledge of language skills), Math (tests the mathematical skills you have typically acquired in courses up to the beginning of grade 12), Reading (tests Reading comprehension commonly encountered in first-year college curricula), Science (measures: the interpretation, analysis, evaluation, reasoning and problem-solving skills required in biology, chemistry, Earth/space sciences and physics).
PTE Academic( Pearson Test of English Academic)
PTE Academic, just like the IELTS, TOEFL and TOEIC is a multi-level test, and tests
English language proficiency .To complete a PTE Academic test, the test taker need to attend a secure Pearson test center and use a computer and headset to listen to, read and respond to questions.During the three-hour test session there will be three main parts to the test: speaking and writing (together), listening and reading. There are twenty different question formats, ranging from multiple choice through to essay writing and interpreting information.
PTE Academic assesses real-life, academic English, so you will hear excerpts from lectures and view graphs and charts. The test taker hears a range of accents in the test, from British and American to non-native speakers, so he will be exposed to the type of accents he will encounter in everyday life.
USMLE(United States Medical Licensing Examination)
The USMLE assesses a physician's ability to apply knowledge, concepts, and principles, and to demonstrate fundamental patient-centered skills, that are important in health and disease and that constitute the basis of safe and effective patient care.
The examination offers medical license in US and is sponsored by the Federation of State Medical Boards (FSMB) and the National Board of Medical Examiners (NBME) – two important regulatory bodies in the USA. Both FSMB and NBME are not-for-profit organization representing the 70 state medical and osteopathic boards of the Country and its territories. Each state in the USA has its own medical licensing authority which sets rules and regulations as well as requires passing an examination for license for that state. Theses state medical and osteopathic boards use the common evaluation system conducted by the USMLE for applicants for initial medical license.
According to some researches, approximately 50-60% Indian applicants are able to crack it , with the number increasing every year. Important thing here is just cracking USMLE doesn't give you a residency . You need to clear all the USMLE exams , ace your interview and then bag you might have a good shot at residency.
LSAT(Law School Admission Test)
The Law School Admission Test (LSAT) is a half-day standardized test administered 6 times each year at designated testing centers throughout the world. Administered by the Law School Admission Council (LSAC) for prospective law school candidates, the LSAT is designed to assess reading comprehension, logical, and verbal reasoning proficiency. The test is an integral part of the law school admission process in the United States, Canada , UK , Australia, and a growing number of other countries.
Many Universities are associated with LSAT India too, so a good score is often one of the admission criteria of some of the top universities students opt for.
The test started in 1948, when it was created to give law schools a standardized way to assess applicants aside from GPA.The current form of the exam has existed since 1991. The exam has six total sections: four scored multiple choice sections, an unscored experimental section, and an unscored writing section. Raw scores are converted to a scaled score with a high of 180, a low of 120, and a median score around 150. The LSAT is notoriously challenging, which is why LSAT prep courses are extremely popular undertakings amongst students looking to become lawyers.
MCAT(Medical College Admission Test)
It's a Computer-based standardized test, administrated by the American Association of Medical Colleges(AMAC). It tests the test takers knowledge in the fields of Physical sciences, biological sciences, verbal reasoning.
It is often required for admissions to medical colleges (principally in the United States and Canada, and 15 other countries).
It can be taken a maximum of 3 times in a one year period; 4 times in a two year period; and 7 times for life.
There is no specific eligibility criteria of MCAT for aspirants planning to apply to health professional institutes like Allopathic, Osteopathic, Podiatric, Veterinary Medicine.
Also, if an aspirant holds an MBBS degree already or is in an MBBS program he/she might register for the MCAT exam without seeking special permission.