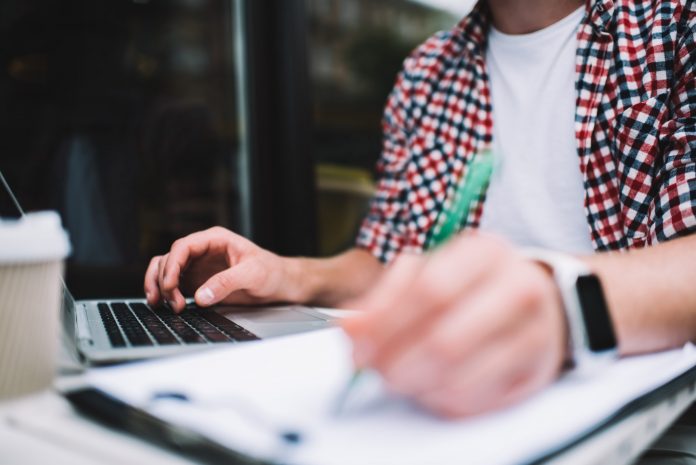 Journalism is a powerful, progressive, and very ambitious field that combines skills such as writing, editing, and reporting. Journalists play a significant role in the growth of a country. They collect information about trade, politics, culture, arts, history, commerce, recreation, and also sports. They are professionally qualified people who review and report events, issues, and trends to the public through publications, blogs, papers, brochures, radio, TV, and also social media. Journalists have multiple roles and responsibilities that they must consider during their entire careers.
The role of a journalist includes examining sources, visiting events, leading research to reveal interesting and important news, interviewing key people (witnesses, sources, etc.) to gather more information, keeping notes and audio records, reading press statements, liaising with directors, sub-editors, authors, and photographers and checking statements and facts.
Journalists utilize their writing, photography, and videography abilities to report major events. They work in media companies at all levels, from regional newspapers to national TV channels. Journalism jobs also incorporate retailing, news, and public broadcasting roles. Journalism degrees help students improve writing skills, questioning skills, and analytic abilities.
Now straightforward writing of events is no more sufficient, more specialization and professionalism in current practices are required. Therefore presently, a journalist practices in diverse areas, such as politics, economics and commerce, and the like.
The media is frequently cited as the 'fourth pillar of democracy.' It concentrates on finding accurate and important information and impartially reporting the same. Media plays a vital role in developing society by pondering upon the past, describing current events, and also adding to cultural attractions. Hence, a career in journalism and mass communication requires much more engagement than simply minting money and getting attention.
ELIGIBILITY CRITERIA FOR JOURNALISM
For the undergraduate programs, applicants must have finished higher secondary education in any stream from an accepted state or central board. Applicants must have secured a minimum of 50 percent marks (for general category applicants) and 45 percent marks (for reserved category applicants) in class 12. Applicants must have finished class 12 with English as one of the subjects. Some universities also have entrance exams for admission.
For PG Diploma courses, applicants must have obtained a minimum of 45 percent marks in aggregate or any other equivalent requisite. Some universities conduct entrance exams for admission into PG Diploma programs followed by a Personal Interview. For masters, applicants must hold a bachelor's degree in Journalism and/or Mass Communication with at least 50 percent marks. Few universities hold entrance examinations for admission into master's courses.
Also Read
CAREER SCOPE OF JOURNALISM
Photo Journalist
The role of a photo-journalist includes taking photos or film video segments, capturing pictures genuinely and authentically, and editing images or videos for publishing
Researchers
Researchers must be creative and inquisitive. The role of a researcher requires doing the investigation work for the channel or the newspaper.
Copywriter
The role of a copywriter involves generating words, mottoes, and audio scripts that follow advertising visuals. They are accountable for getting a client's advertising brief and producing original copy plans that grab the attention of the target viewers.
Public Relations Specialist
Public relations specialists are those responsible for building and managing a positive public image for the companies they work for. They mold public perception and boost brand awareness.
Editor
Editors are those who work for newspapers, publications, and online communications. The role of an editor is to work with journalists to plan and edit content for publishing. Editors must guarantee uniformity and flow of the print media.
Reporter
A press, publication, broadcast agency, radio, or TV reporter has a role of informing the masses about news and happenings. They work on short deadlines in a fast-paced atmosphere.
Social Media Specialist
Social media specialists work for a brand or business. They interact with people through social media platforms to create a positive reputation.
SALARY IN INDIA
The annual income of a beginner journalist in India varies from rupees 1.5 lakh to 2.5 lakh. This range varies according to the educational qualifications and industry knowledge of the applicant. On average, a journalist with around 5 years of experience can make between rupees 4.5 to 5 lakh per annum in India. According to Payscale, the total pay can go up to rupees 10,00,000 per year.
Candidates holding a postgraduate degree are given more remuneration than someone holding a bachelor's degree. Then again, the applicant's job profile is given proper consideration throughout the hiring process. For example, copywriting jobs usually pay over the market average. Similarly, if you are skilled in data and research analysis, and communication, you can earn higher salary packages. The pays also differ according to the industry, place, and work role.
SALARY ABROAD
The average annual pay of foreign journalists in the U.S.A is $65,000. For those new to the profession of journalism, salaries are expected to be around $30,000 per annum, while the salary range of journalists with over 10 years of expertise in the field is from $58,000 to $73,000 per annum. Some foreign journalist jobs pay as much as $110,000 per annum. Foreign journalists get regular job benefits like sick leaves, paid vacations, and medical aids. Additionally, they might be given housing allowances and life insurance as well.
TOP COLLEGES FOR JOURNALISM
Symbiosis Institute Of Media And Communication (Pune), Lady Shri Ram College For Women (New Delhi), Christ College (Bangalore), School Of Communication (Manipal) Indian Institute Of Journalism And New Media (Bangalore), and Delhi College Of Arts And Commerce are among the top colleges in India.
University of Texas (Austin), University of California (Berkeley), New York University, London School of Economics and Political Science, Northwestern University (Evanston), Colombia University, and Arizona State University are among the top universities in the world for journalism and mass communication.
PROS AND CONS OF BEING A JOURNALIST
Pros
It is a satisfying career for candidates who want to discover something new every day.
It is a new diversified area that is constantly developing with the digital era and is full of possibilities.
The future aspects of the field are encouraging as there is a continuous requirement for original information.
Journalism provides you the possibility to meet new people.
Cons
Journalism is reliant upon genuine information, if the sources of the data are wrong or unsuitable it may end up in a harmful situation.
This job continually requires regular traveling, long work hours, and working under deadlines and stress.
Journalism needs practical, on-field practice, analytic and decision-making skills to shine in this career
WORK EXPERIENCE AFTER STUDYING JOURNALISM
Working on a student newspaper, journal, or television station will be useful. You could also begin your blog to improve your writing technique and interview methods. Take benefit of any job placements on your path to gain expertise and also to make connections within the field.
You could also discover opportunities by reaching television production studios, radio stations, publications, and newspapers. Show interest in their subject material and ask if they have any job expertise schemes. Writing willingly for websites, print communications, or other media outlets will also attach to your portfolio and showcase your skills.
CONCLUSION
Journalism needs a lot of hard work of years to become a triumphant journalist. With the improvement of the digital era, there is a continuous necessity for trustworthy information that is readily accessible and original. This industry is a never-ending process and guides you every single day and encourages you to explore different prospects. Several private, as well as government TV channels and newspaper companies, require young specialists for this emerging field. You can start your career by serving government agencies and after the much-required experience and expertise, you can easily uplift your profession with any private company.
Now journalism as a profession holds not only for a respectable occupation but also for a challenging career option. Journalists play a fundamental role in the development of any country. The main objective of journalism is to report, teach and inform the public about different issues revolving around them. As the modern world has repeatedly, established the saying that the pen is mightier than the sword, numerous possibilities for journalists have been created all around the world.
When deciding what to study, analyze your career plan, academic interests, and the degree you've chosen. Successful completion of a program doesn't ensure entry into a specific field of work, but it can improve your skills and opportunities for employment.