Gujaratis are known for their love to travel and extraordinary quest for food. They carry their culture and tradition where ever they go around the world. One may find Gujarati cuisine for sure whether it is a hotel or restaurants at very well known tourists places in India.
1. Dhokla
Whenever you listen to the word Dhokla, I am pretty sure that you get reminded of the Gujarat and the people there. This case is also vice versa. It is made up of fragmented rice and peas. It can be of various sizes and colors. It can be boiled or fried. It is served with green chutney or meethi chutney. Meethi chutney is made up of dates and tamarind. Taste buds are relished by this dish.
2. Handva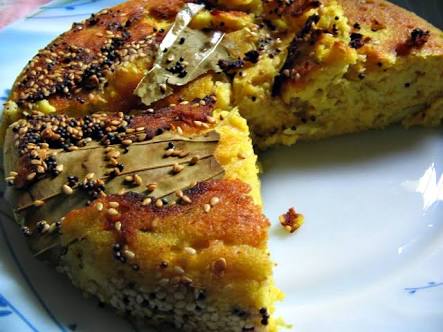 Gujju are never going to deny handva if you are going to offer this to them whether in breakfast, lunch or dinner. It belongs to the Dhokla family. It has a uniqueness in taste and appearance that makes it different from Dhokla. A tadka of oil is applied with cumin seeds, mustard and curry leaves. It is a lip smacking dish when served with the combination of green chillies and coriander along with pickle.
3. Thepla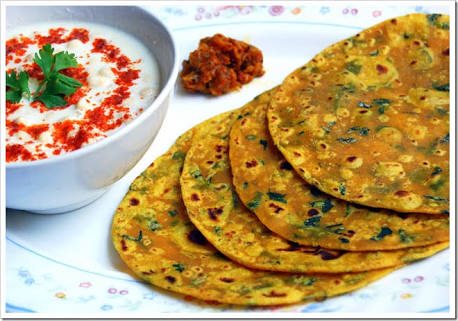 Theplas are considered to be a form of pranthas but they are little different. They are made up of wheat, spices and Green leafy Fenugreek mixed well in dough. While travelling, many of the people prefer taking this easy handling and carrying food stuff. It taste best when eaten with pickle.
4. Kadhi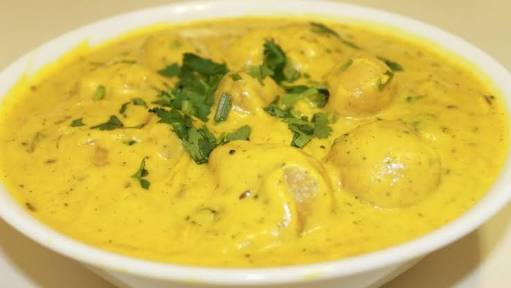 Kadhi is also very common in North India. It is made with the help of butter milk, black pepper, green chillies, yogurt, flour and dry Fenugreek. It is a delicious dish. It is a liquid that is served along with khichdi, thepla, etc. It can also serves as a medicine for sore throat when it is served hot.
5. Undhiyu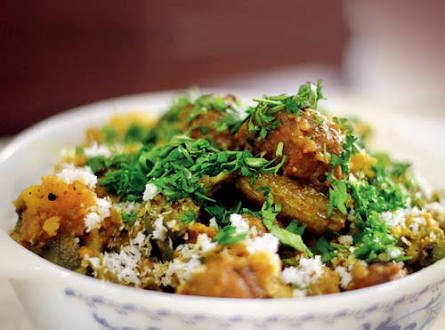 It is a regional Gujarati dish. During the famous kite festival of Gujarat, most of the people prepare it at home. It is a very popular dish. It is made up of different vegetables stuffed with spices. It also contains dry fruits which are dipped in oil. People enjoy eating this dish and also enjoy watching the flying kite while eating it.
6. Rotlo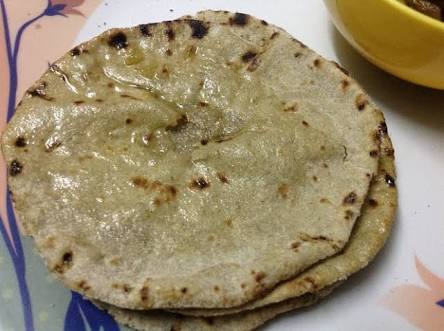 It is a very common food of many state of Gujarat. It has become an attraction and found its place in the hotel menus of Gujarat as well as other states. It is a bread which is made up of maize or millet flour. People enjoy eating it with white onion, butter milk and green chillies. This combination is irrefutable but there is another combination of jaggery and hot ghee which is unbeatable.
7. Matlu Undhiyu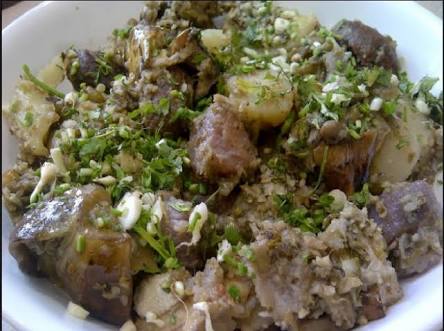 People who are conscious about their health should learn the recipe of Matlu Undhiyu and try this atleast once. It is a very delicious dish. It has ground nuts, ginger-garlic paste and spices which are stuffed in it. They are well cooked using inverted hot pot. It is a traditional dish. It is a healthy dish and also appetizing.
8. Sev Tameta nu Shaak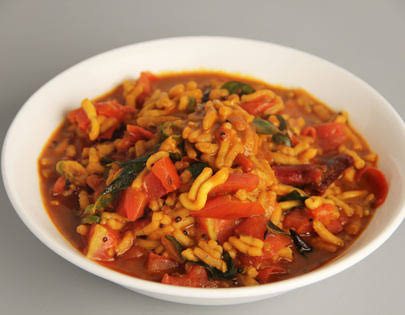 If you are hungry and you want something to eat as soon as possible. Or the guests are coming and you jab limited time. There is no need to worry. Then you need a simple, quick and healthy recipe to get rid of your hunger wars. It is an Indian tomotao curry made up of tomatoes and onion with coriander. This delicious dish will make you more hungry and you will get hunger cramps for sure.
9. Khichdi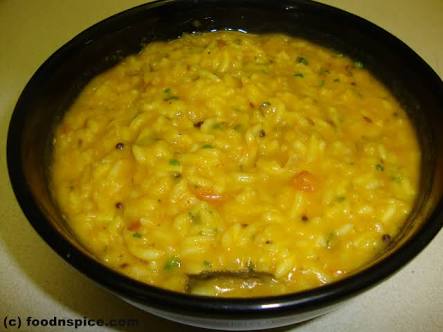 Khichdi is a very simple and easy making food. It is ever very nutritious food made up of rice and cereals. Ghee is added for the taste that makes it more healthy. It is served with butter milk or curd. This is taken twice in a week in Gujarati house.
10. Sev Usal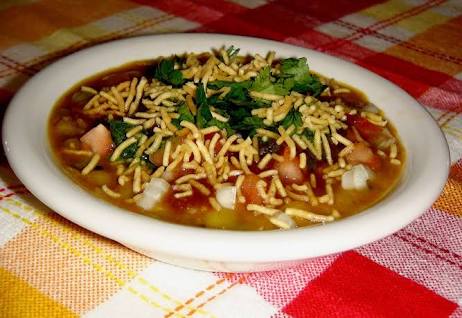 When you visit street and roads of every town or city of Gujarat, then you will find this tempting food available. It is very popular among the youngsters and is made up of dry peas and garlic paste.
11. Khandvi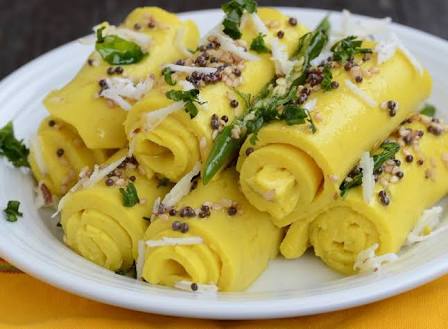 It is a very popular snack among Gujaratis. People often prefer prefer it as it is light flavoured dish and not the spicy one. It is made up of curd and gram flour. We can have it as it is. Wecan also enjoy it and enhance its taste when taken with various chutneys that contains green chillies or dates. Once you eat it, you will feel like eating it more.
12. Khakra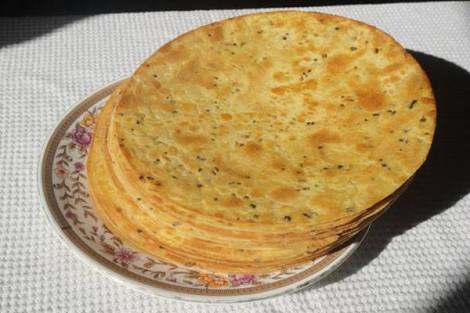 Gujarati has a special type of love for khakra and no one is going to deny it. They not only taste good but also are good for health. It is made with the help of wheat bread, cumin seeds, spices and Fenugreek. It is a thin crust which provides both flavour and fitness.
13. Khamman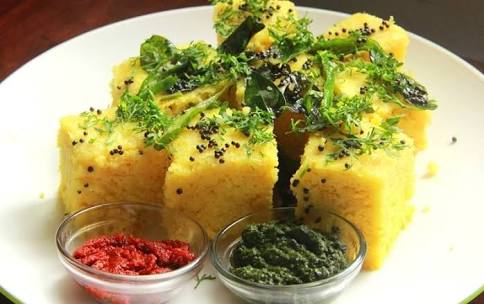 It is a Gujarati snack having both the taste, spicy as well as sweet. It has a blend of sugar syrup with the gram flour mixture. Because of this dual nature of the food people are attracted towards it more.
14. Ganthiya
When people of Gujarat take tea or milk then they enjoy eating the gandhiya as it is a companion of milk or tea. One may find a never ending pleasure when it is served with Rajkot ki Meethi Chutney and fried chillies.
15. Fafda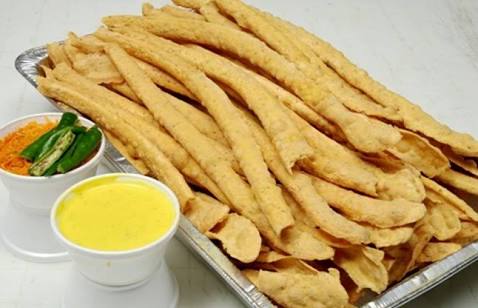 In every corner of cities in Gujarat, one may find a crunchy street food called Fafda. Foodie can enjoy a great mishmash when it is served with green chillies and hot jalebi. Fafda and green chillies provides with the spicy taste and jalebi with the sweet taste.
16. Patra
It is made with the mixture of colcocasia leaves, gram flour and spices. It is good for health. The colcocasia leaves are easily available. They provides nutrients and also a simple recipe. It doesnt leave a dent in your pocket.
17. Dabeli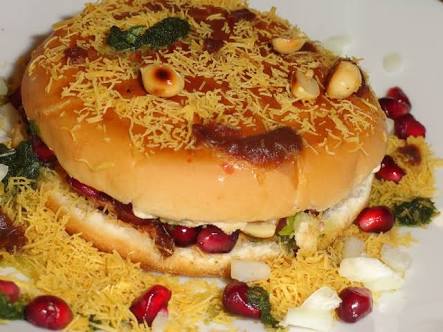 It is originated from the Kutch region of Gujarat. It is consumed by the people from all the age group. It is similar to the Vadapav. It contains a stuffing of mashed potato and a mixture of spices and groundnuts. It is best served with meethi chutney.
18. Sev Khamni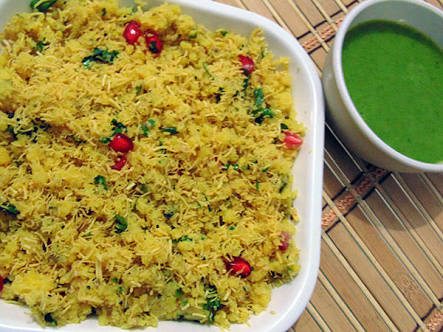 It is a boiled crushed steam food which belongs to Surat. It is a very popular dish. It taste best when there is a combination of soft Khamni and Sev which are crunchy.
19. Gota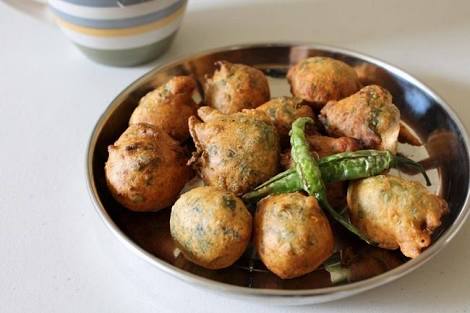 Gota has a lot of crunchiness. It is one of the street food available in Gujarat. It is very famous in Dakor. It is made of green Fenugreek and gram flour mixture. It is similar to the Aloo Vada which is available in Maharashtra but it is more yummier than this.
20. Chorafali
Chorafali is one of the festival snacks. It is mostly made on the o ccassion of Diwali. Due to its crunchy and spicy taste, it has found its place in the people's demanding list. Because of the growing demand, it is also available as a street food. So, there is one more food item available as a street food.