Welcome binge-watchers especially those who are madly in love with Elle Evans and her life problems. It's not been a week since the release of The Kissing Booth 2 and fans are already demanding its sequel. The first part of the movie was premiered on May 11, 2018, followed by a second part on July 24, 2020.
However, the good news is that the production team has already filmed the The Kissing Booth 3. Now the only wait is when will they drop it. In this article we will go through the air date, cast, plot and renewal status.
Directed by Vince Marcello is an American teen drama movie. It is inspired by the novel of the same name by Beth Reekles. It stars Joey King as Elle Evans, Joel Courtney as Lee Flynn, and Jacob Elordi as Noah Flynn.
The Kissing Booth: Plot Details
The Kissing Booth follows the story of Elle Evans who has a crush on her best friend's brother. However dating any relative of her best friend is forbidden according to the rules they made when they were child. The whole movie revolves around her struggles of being a good friend to Lee and an amazing girlfriend to Naoh.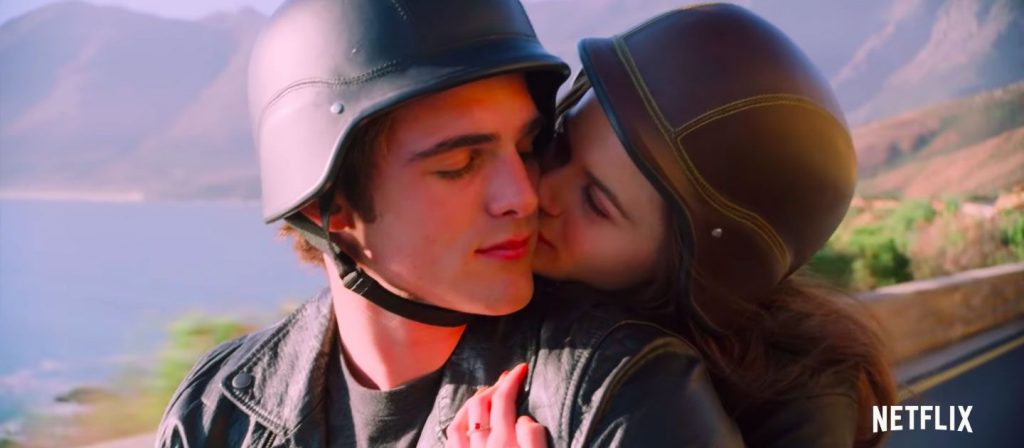 The Kissing Booth 2: Will there be a sequel?
Yes, yes, yes there will a sequel, in fact according to many theories it is revealed that Netflix has completed the project and is waiting for the perfect time to drop it out. However, we do not know the release date yet, we hope we will get it soon for you.
The Kissing Booth 3: Who will star in the sequel?
Joey King as Shelly or Elle Evans
Joel Courtney as Lee Flynn
Jacob Elordi as Noah Flynn
Meganne Young as Rachel
Stephen Jennings as Mike Evans
Carson White as Brad Evans
Molly Ringwald as Sara Flynn
Morné Visser as Mr. Flynn
Also Read Mirzapur Season 2 Release Date is finally out! Is Babblu Alive?
Do we have a release date yet? When will the third part air?
Netflix hasn't dropped the release date yet but there are rumors that the third part of The Kissing Booth has already been filmed. So, if we make a rough guess we can expect The Kissing Booth 3 sometime in 2021. Now, that's a good news seeing the last to last part which had a time gap of more than a year, fans can binge watch the third part in July 2021. We will you in as soon as we get any further information about the air date.
The Kissing Booth 3: Do we have a trailer?
Fortunately, soon after the release of The Kissing Booth 3, Netflix dropped the trailer of the third part which gave us a blind idea of where the series is going. Go on, Do have a look at the teaser.
The Kissing Booth 3: Is The Kissing Booth 3 already filmed?
As informed earlier, rumors of third part of The Kissing Booth secretly filmed are making the rounds now-a-days. Especially after Netflix dropped the teaser of the third part, Yes!, you heard it right Netflix has dropped the trailer of The Kissing Booth 3 where Elle, Noah, Lee and Rachel are enjoying near the swimming pool.
Also Read Will Riverdale Season 5 bring Death of Hiram Lodge 
The Kissing Booth 2: Plot Details! What happened in the last part?
In the last part that is in The Kissing Booth 2 we saw the love, Elle Evans and Noah Flynn practicing long distance relationship as Noah has got admission to Harvard. Elle Evans as we know is major over thinker decides to give his boyfriend space which is obviously not liked by his boyfriend at all who wants her around every time.
On the other hand, after the departure of Noah Flynn, a new guy named, Marco entered the school who is smoking hot and sexy. Later in the movie we saw Marco and Elle getting really close after Elle discovered a new girl has entered in his boyfriend's life and suspected him to be not "just friends" with her. Elle Evans is also seen to be unknowingly disrupting the love life of his best friend Lee Flynn who is in love with Rachel.
Top Ten Weird Food Combinations Around The World
Things get really heated when Marco falls in love with Elle and Elle kisses him in front of his boyfriend, Noah Flynn. At last elle had a hard time saving her best friend's and her own relationship in which we succeeds. Well, we haven't talked about the most important yet, Elle Evans has promised her best friend Lee Flynn to graduate from the same college, university of Berkeley and now that she want to spend time with her boyfriend, Noah Flynn who is Harvard. She has to decide what she chooses next and what will it cost her friendship with Lee or her undying love with Naoh?
"She has a secret: She got into both Harvard, where her dreamy boyfriend Noah goes, and Berkeley, where her BFF Lee is going Which path will Elle chooses,"