Believe it or not, we are all nepotists. Today when there are scandals all over the world ringing on notifications, stirring minds with all the unhealthy culture we have been brought up with. Let's not pretend we never knew. The practice of nepotism has led to life loss, dream loss and become a leading cause of depression. And here is the rest of the population. If you try to help a cousin, your sibling, or any other relative with an internship or recommendation or a job offer that's not what we are talking about. We are talking about the bias that led to an unhealthy practice destroying several lives, shuttering careers, and now has become the motto of the biggest industries we deal with.
Family businesses are termed nefarious. Some of us have family businesses running generation after generation. That's not nepotism. Nepotism is where you do not hire eligible ones and choose to remain with your preferred ones. This is because of a standard bias. A short study conducted by the Guardian – a survey of income and program participation by the census bureau – has released strange data while comparing inheritance and taking up a similar job as the father. 22% of sons have been found in the same place the father worked. Unlikely only 13% of daughters work at the same place that their fathers did.
Family Legacy
As a student, a job hunter or a career expectant, we have always had our good and bad times. A study conducted by a renowned foundation found that 5 out of 10 people in the world use their family connections to get a job. Talking about workplace legacy can be good and bad. A family business employing hundreds of people may witness their sons and daughters rotating on the higher position, depriving other careerists the deserved position, thus losing a few good employees. Some employees understand family succession and remain quiet because of the salary or maybe the fear of losing their current job and starting to hunt for something else.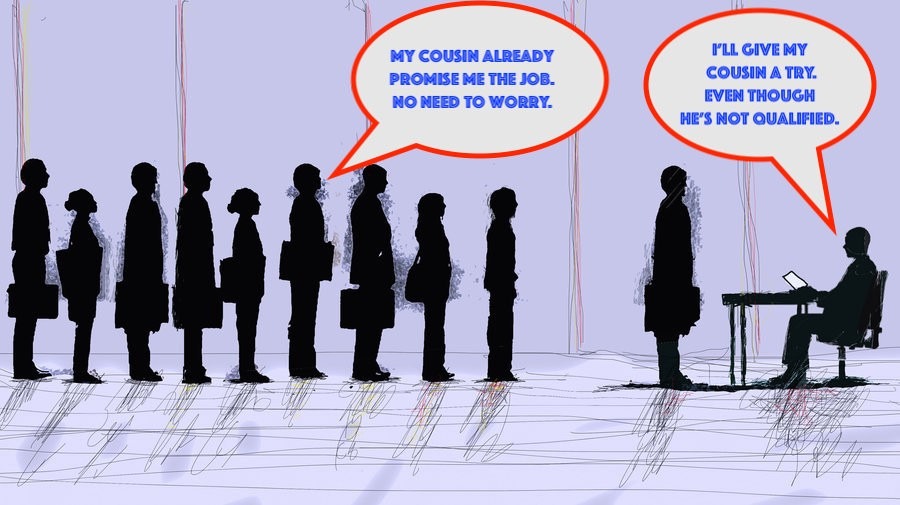 A survey of business owners and companies in a position to be large private organisations has no starting objective where succession in true family terms is a practice. If you don't have the best people, your organization will demolish in no time. Nepotism has also lead to controversies within organisations, competency rate, an edge over the competitor with no innovation, finally leading to a problematic situation. Every day organisations in industries practising nepotism not only undermine the morals of the best-performing ones but raise conflict of interest and produce a toxic impact on the existing workforce.
Also Read Wiki details of "Dil Bechara" heroine- Sanjana Sanghi
History Taught Us
Yes, that's correct. When it comes to family we know a part of the extreme nepotism we grew up with is family bias. It's the very first family culture where the favourite child, favourite sibling, favourite cousin, favourite uncle, a favourite aunt and that's how it goes on. Without a prerogative, generation after generation, the same family takes the hand and preaches the values of society. Where today the rise and fall of a society depends upon the merit of its people, then why is nepotism a part of such growth? With nepotism come parts of unfair favour. Some consider nepotism to be a crucial emotional sense. Believe it or not. We are never the test of one or the other values.
Let's begin with our history. During the Renaissance in Europe, a Catholic Church took to nepotism. The church witnessed the appointing of popes who were in the family and thereafter led the succession stories. In the year 1934 one of the most famous sports of the Catholic Church in Europe, Alessandra Francis, elected his grandson also named Alessandra, and appointed him to the position of cardinal.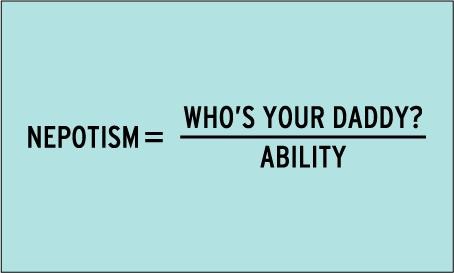 His other grandsons were given similar authoritative positions and made the Duke of Italian State in 1954. Until 1600 the pope was considered one of the most authoritative people in the Senate and all the popes were appointed under him. Does it not sound unfair? This Foundation from our historical development, which is now getting a bigger position. Today there is an open competition. The ideals of bias are gaining popularity and there is no one good to work with or receive appreciation from.
What Does Nepotism Bring Along?
What do you expect nepotism will bring along? Have your tantrums been forgiven? Is your unpleasant character overlooked? Immense support in the form of bias and the constant forgiveness to children who are not good in spite of the disappointment they bring to their parents? Despite everything, nepotism is a holiday in spite of being wrong. The context of nepotism is neither good nor bad. It only creates ripples of negativity about positivity. Given the circumstantial existence, nepotism is drawn into for parents to become potters in the first place. Culture is somewhere missing, instilling values of honesty, integrity and dependability on one child and forgetting about those values while looking at the very next rise.
Forgoing every mistake and favouring a special one is a sign of inept nepotism. An organisation of family and industry, a country or a region of the world following the principles of nepotism only concludes that there is a failure of the correct principles. There is no point in educating your child if you do not advocate bias. Lessons on bias are as important as making your child understand the deficiency of understanding. Owning your place in the company through hard work is where your principles will come into play.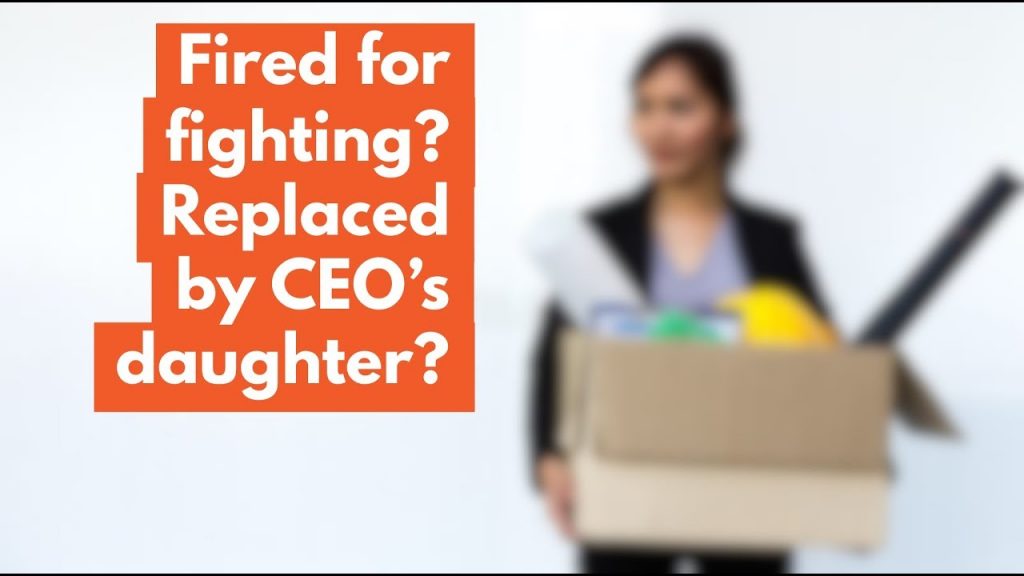 Nepotism Is A Crime, Yes or No?
Given the practice of nepotism around the globe, its positivity is somewhere lost and fails to regain. It has become a negative word, based on the collective decision. Is nepotism a crime? Organisations and industries prefer the word favouritism over nepotism, for instance. Legal dictionaries face discrimination charges if favouritism is a sought after practice. Victims of nepotism, favouritism or discrimination can sue under certain legal obligations. However, there are also laws that prohibit the practice.
The country's federal law dictates clearly how discrimination is a non-tolerant practice. Discrimination based on gender, caste, creed, sex, and individuality all come under the legal purview of nepotism. This leads to low levels of meritocracy. If an industry is to value nepotism over meritocracy, the highly incentivized will lose energy to work hard. If you can seep-in to a business just like that, is it fair to drive all your energy striving for interviews, negotiations for pay packages or study for a reputed job?
Also Read The Story Of TikTok: From Rags To Riches.
Tips For Leaders To Keep It Out Of Nepotism
So what if you have a family business, doesn't mean you have to create a position for every member. Stop creating positions. Let your members face the real world.
A family business is not regarded as an experience unless a valid employment addendum with relevant work experience is showcased, for instance. If you are slipping your child into the family business, make sure you are also dealing with the motivation of putting him in an organization that may further nurture his skills.
Transparency is the key to no discrimination. Not every person you hire may not be related to you. Value higher is the best way to communicate what you expect. Especially, when you communicate challenges a person might not be willing to choose your job. In addition to that, assessing a person's strengths and weaknesses is equally important when you try to assess the new opportunities for which you take a position.