Welcome to the generation where Smartphones have replaced most human activities and toil. A generation where life is controlled by the tap of a button and the world revolves around connecting via networks. Even the most minute tasks can today be done by smartphones. All kudos to the various applications that are in the play store making our lives better and easier. Most of us are Android users, and hence we rely on Android Apps, to a great extent. As a matter of fact, they are the boon that saves us most of the time. Let us look and acknowledge the top 10 most useful Android Apps in today's generation.
Coming to the most useful Apps, we will exclude the very obvious WhatsApp. In fact, this is the most used and beneficial App ever. We will look at the rest of them.
Weather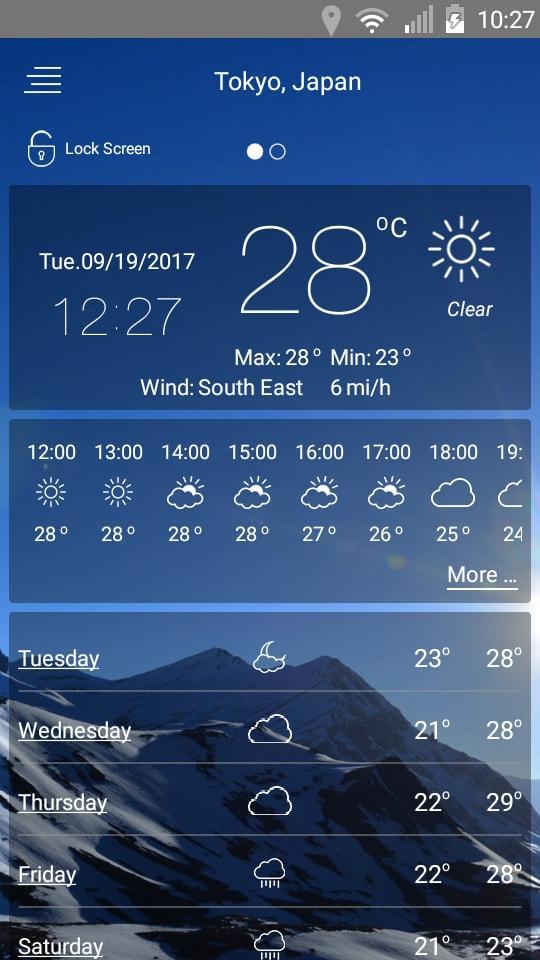 It is a simple app that provides the feature of showing the current weather and the forecast for up to 12 weeks. In addition, it also contains the radar and many other fun stats. In addition to a set of lightly customizable widgets and the standard stuff like severe weather notifications, this app also provides us with radar so that we can see the approaching storms.
Simplicity is perhaps one of the best features of the app. It simply shows you the information that you require. In addition, it shows the fun facts in case you want them to be shown. Now as you can see, this app is tremendously helpful for the present generation.
Whether it comes to canceling plans beforehand due to upcoming rain or even carrying an umbrella for an unprecedented storm, we can do that by the use of this app. Kudos to Weather.
Uber
I wouldn't be needing to introduce this app. Today's generation has seen more of Ola, Uber than anything else. Gone are the days when not having a private car for transport used to be a complete regret. Now, we can reach our destination in no time with the help of Uber. The cab service which can be shared, prebooked, and even made available at odd hours has made our life even easier.
Kudos to Uber for serving our emergency need, and providing us the best of everything. We can now share a ride with lower cost, estimate the time when we would be reaching and so on. With the Uber pass, we can even afford Uber on a regular basis. Best part of it – completely safe ride. Happy Travelling!
CamScanner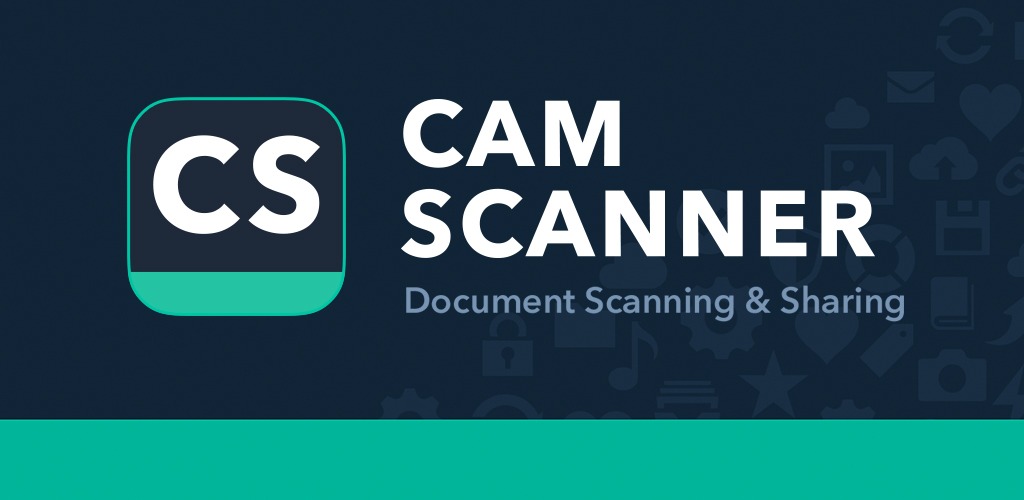 CamScanner is one of the most important Apps in today's generation. As a matter of fact, this is by far the quickest, most popular scanning app. It is because of the fact CamScanner provides several other features too. These features include scanning the documents, and converting it into pdf if required and sending it to others via WhatsApp, other devices or storing it in your own device.
I bet this comes in handy as we don't have to run to the scanning machine anymore in case there is an urgent requirement of a document. The document which has been scanned can be even faxed with a minimal cost.
CamScanner is hence one of those apps in the play store that almost helps you serve your requirements perfectly. However, it just has one small issue. The CamScanner mark which explicitly says 'Scanned by CamScanner' is present which can only be removed by paid plans. Apart from this, CamScanner is too perfect for an App for you.
EverNote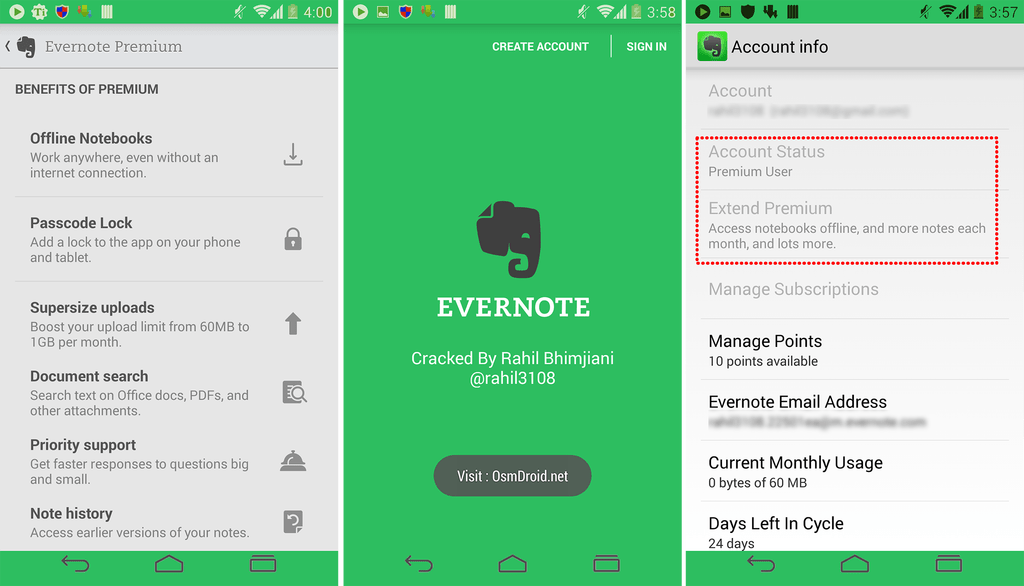 Hello students. When it comes to taking notes and keeping it organized, nothing comes in better than EverNote. Whether it comes to taking class notes or keeping webpages stacked on top for studying, EverNote is the best app, ever.
The Web Clipper helps us to clip full page screen captures or just the parts you want to remember, and so on. It has other features too. Searching for handwriting is even an easier job with the help of EverNote. Words within handwriting can be identified by the app in a glance. Photos of the whiteboard and to-do lists are also available in EverNote. As a matter of fact, EverNote can even recognize and identify 28 typewritten and 11 handwritten languages. You can also choose which language is used by changing the Recognition Language setting.
You can also change templates according to your wish. It is customizable for the user. You can also find a feature of document scanning with the help of this app. Hence, if you are an eager learner or even a clumsy one, keeping your life organized is easier now with EverNote.
Attendance Manager
I wouldn't be needing to introduce this app to students, really. With the 75% attendance criteria hanging right above our heads, we really do need this app. Attendance Manager can help us save ourselves from a year's loss or worse, paying fines.
Attendance Manager is pretty useful as it is customizable and doesn't have a strict theme. We need to add the subjects, the goal criterion. After each class, mark it as attended or bunked. The app will tell how many classes you need to attend and how many classes you may bunk.
Hola amigos, we do not need to rely on the professors anymore now to know our attendance.
The pleasure of using this App applies to students who can now calculate the days when they can sleep back home. Another way to bunk super boring lectures. Kudos to Attendance Manager. Yaay!
Flo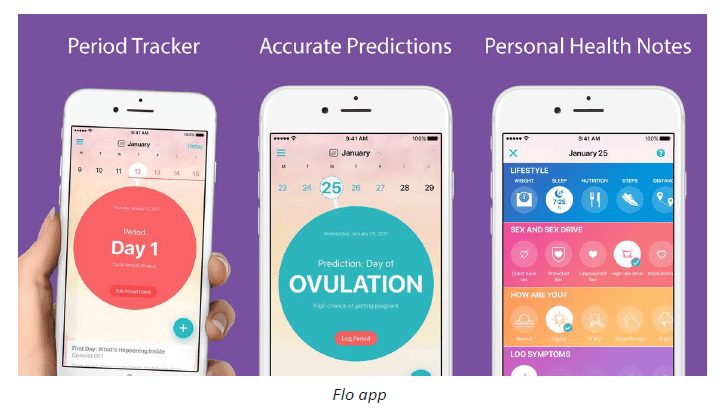 Women, are you listening? Being a woman, I can tell you this is the best app, ever. Flo helps you track your period. So you know when the shark week is near. Flo will keep track of your menses, your mood, the kind of flow and will even generate a report of it. Flo can even keep track and inform you whether your periods are regular or not.
The fun part is that in addition to the basic notification of period dates, which it provides 3 days beforehand(customizable) it also has other features. The water intake, sleep, and mood swings, it can keep track of them all.
Whether you are trying to conceive or you try to have a safe period sex, it comes in handy.
The secret chat zone is yet another fun feature which I would leave all you women to explore. The beautiful template, customizable features help you to have another reason to thank the latest technology. Happy Menstruating!
Spotify App
Gone are the days when you had to keep a YouTube player open with no other tabs in your use in order to listen to a song that you haven't downloaded yet. Spotify is a wonderful app that simply needs your internet connection. You can put on other tabs and listen to music using Spotify.
Spotify brings forth a collection of songs based on your choice. Such is the power of Artificial Intelligence nowadays that Spotify can guess your genre of songs and provide you with the playlist you would love. A huge variety of songs based on even your mood, your taste, and your current situation will be provided to you.

In the paid plan, you wouldn't be needing the internet connection in order to listen to an album. You can simply download too. Hence, happy exploring, music lovers!
Authenticator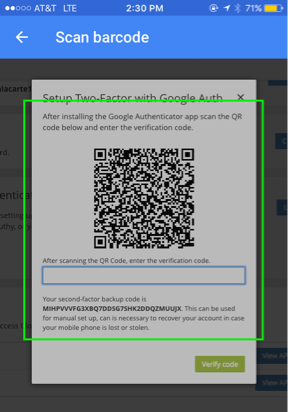 Keep your email, your account protected by Authenticator. Nothing works better than Google Authenticator in case of providing security to your Google accounts, Gmail and so on. Google Authenticator is a two-step verification app that uses the Time-based One-time Password Algorithm and HMAC-based One-time Password algorithm. As a matter of fact, Google Authenticator generates a six- to eight-digit OTP (One Time Password) which users must enter in addition to their usual login details.
Let us look at how it is used for each site. First, the app is installed on the smartphone. It must be set up for each site with which it is to be used: the site provides a key(shared and secret) to the user over a secure channel, to be stored in the Authenticator app. This secret key will be used for all future logins to the site.
Needless to say, Google Authenticator is the ultimate savior when it comes to protecting private information and provides amazing security services.
LinkedIn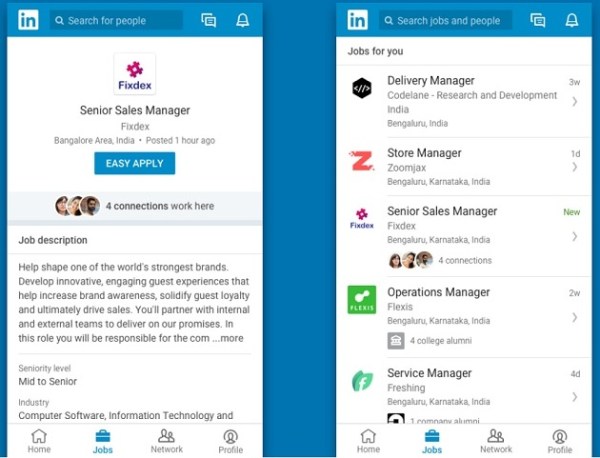 Welcome to the most popular Job Searching App in Android. LinkedIn is definitely too useful of an App when it comes to launching your career. Whether you are a fresher or an entrepreneur, LinkedIn is definitely your thing.
Aiming to be a companion to the LinkedIn Web Service The LinkedIn app is like a Facebook for grownups that you check every day. The basic functionalities include showing your work experience and your skillset, keeping you open for recruiters. The service includes visitor metrics and a newsfeed for a decidedly more social feel apart from the basic functionalities that it provides. LinkedIn paves a way to chat with a businessperson you're looking to connect with.
Any.do
Any.do keeps your life clean and organized. It has a calendar, reminder, daily planner, to-do-list and what not. It gets you to do your work, plan your daily routine and definitely reminds you things you often forget.
Any.do app helps itself to be synced to any device – your phone, tablet, pc, laptop anywhere. This makes you even all the more organized. A feather o the cap is the use of voice entry to save the task. How wonderful an app, isn't it?
Pinterest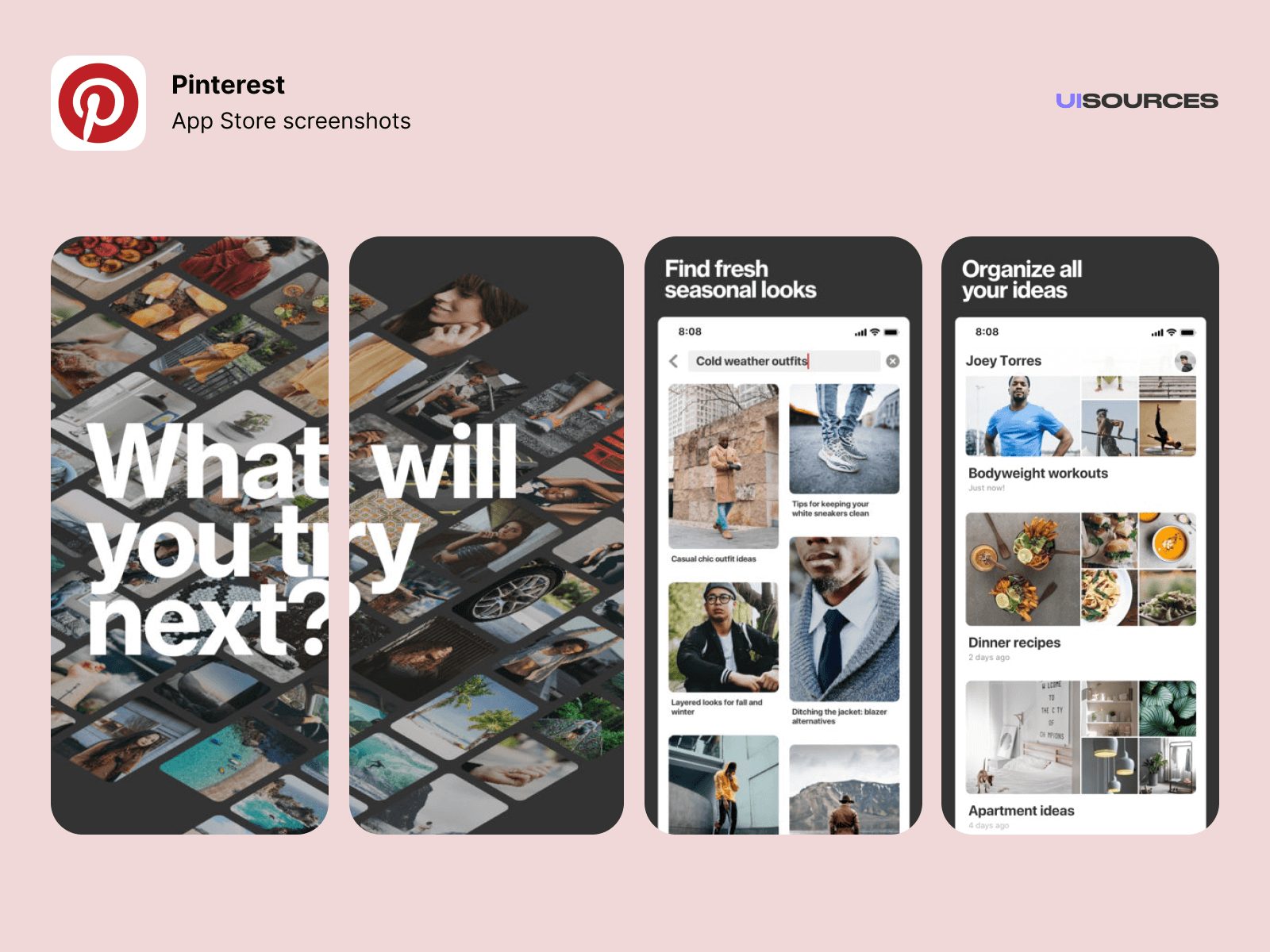 Though it comes in the end, it nevertheless is a useful app for this generation. Coming to a collection of mood and pictures, Pinterest is definitely useful. In this generation where days go by in a melancholic mood, sometimes pictures of serene places, lonely beaches, and deep blue sea.
Pinterest definitely is a savior when you want a recluse from people and travel to places unknows in your mind map.
So here is your list of the best apps in the town. What are you waiting for! Use them on a go and let us know the feedback. Happy days!