Upcoming 2016 DEC censored movie starring most sensational actors Ranveer singh and Vaani Kapoor directed by Aditya kapoor.It is actually romantic drama under Yash raj banner shot in Paris and Mumbai. Scheduled to release on 9 December, 2016. Film has a collection of awesome  songs composed by Vishal-Shekhar.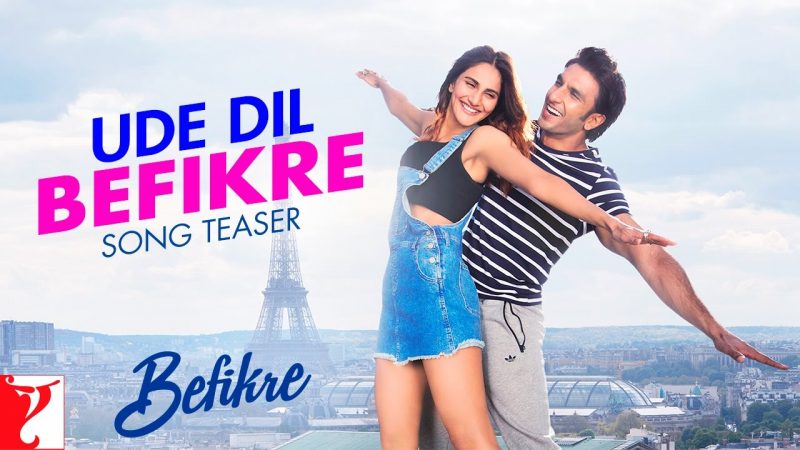 One of the cheese song Ude-dil  befikre will  definitely lead your feats to tap on the rhythm giving you a feel that you should actually do  what you want without any concern or botheration.
Nashe- si- chad gyi hoye is a full tip top song making all the youngsters blow out in the air feeling lost. Not only the songs the scenes have set the hearts on fire. Cool dude atmosphere has given a new hint to party like this way. As  a new second gives you a new thought similarly a new song like this  is giving a new trend of party fashion.
Khulke-dhulke  is a wedding theme song  letting us  to express strong felling while partying in a wedding.
On the  whole it's a full masti and masala movie. EK BAAR DEKHNA TOH BANTA HAI!