DSLR Camera are nowadays becoming a common one, it`s no longer a camera that people use to dream of having.  The reason of this is we can buy one in an affordable price and more and more user friendly models are being manufactured.
There will be many people who have just gone one recently, so this one is mainly for you – the new DSLR owners. Many would think why to invest more on a DSLR camera? The reason is investing in your DSLR camera can improve the quality of the pictures immensely. So, here we look on the top 10 accessories every DSLR whether it is a Canon one or a Nikon one must have.
These are protective filters. You brought a DSLR camera for some thousand and the least you want is that the lens gets broken; here is where UV filter goes very well. These are thin, circular pieces of lens that fit perfectly over the front of the lens. These are mainly used for two reasons. Firstly, to protect against damage caused by accidentally dropping the lens or the camera or by not handling the camera properly or to protect it against dust, scratches, dirt on the front part of the lens. Secondly, the image quality suffers a minimal loss by using a UV filter.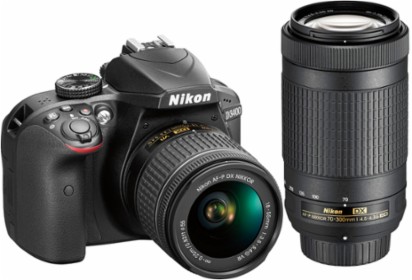 Almost all DSLR cameras come with kit lenses whose zoom range is neither too small nor too big. These are especially used in wildlife photography where you want to click pictures of birds and animals from a distance keeping just the wildlife creatures in focus and the background and everything else is blurred. It can zoom from a short or wide-angle to a long or telephoto focal length that makes things look bigger and closer as you zoom in.
One should regularly clean his lenses which are a sign of a good photographer as he keeps care of his camera and maintains it properly. If the quality of your pictures aren`t that good check out if there are any smudges in the lens of the camera. If there are any, do use some cleaning kits such as cleaning tissues a microfiber cleaning cloth which cleans the dust as well as the oil on the lens, lens cleaning fluid, blowers, brushes and silica gel.
They are used for "turning dumb cameras smart" by letting them connect to your smart phone or you laptop. An Eye-FI Card stores pictures just as a SD card does but what makes it different from a SD card is its in-built Wi-Fi antenna that is used for transferring cameras to your PC or smart phone.  So what makes it a necessity for a photographer! Suppose your return home after a tiring day clicking pictures all day and you don`t want to spend time sitting in front of your PC in order to transfer photos. This is where this card automatically translates photos by itself by connecting to your PC and you don`t need to do anything.
If you are into photography recently, you might not know the importance of white balance. A professional or one who has been into photography for a long time knows the importance of white balance. White balance helps to get the colors in your pictures as precise as possible. Here is where the use of grey cards comes into use. This automatically adjusts every picture you click and also groups all pictures which were taken in the same light condition.
"I Walk. I Look. I See. I Stop. I Photograph." – LEON LEVINSTEIN