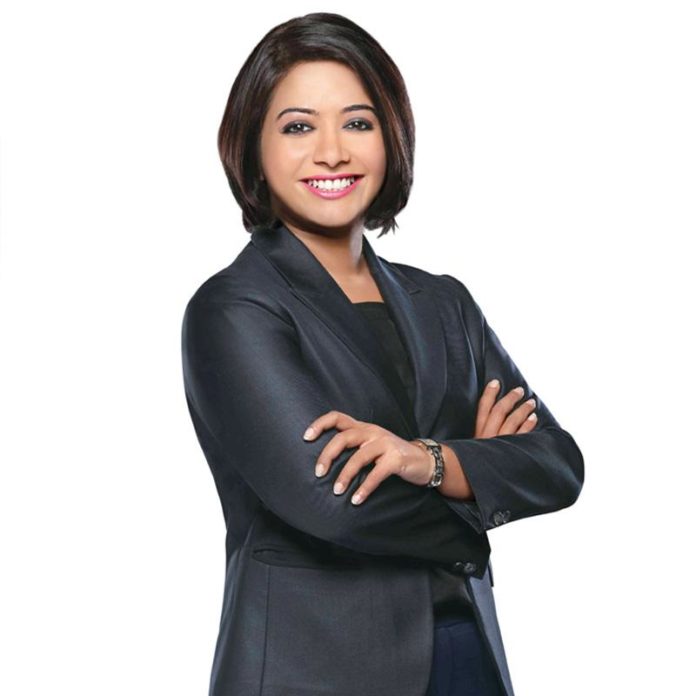 This video of Faye D'soza shutting down a religious priest for asking her to show up in underwear because she wants to be equal to men went viral on social media and received applauds from everyone.
This is just one of the instances of Faye D'soza being a great journalist.
Here is all you need to know about this inspirational and tough lady.
Faye D'soza did her Bachelor of Arts in Journalism, English Literature and Psychology from Mount Carmel College Banglore. After completion of B.A in 2002, she pursued Masters in Audio Visual Communication from Commits, Bangalore.
In 2005 she joined CNBC TV18 and covered insurance and mutual fund sectors as a reporter. In her interview with WeAreTheCity, she states that she became the voice that bridges the gap between manufacturers of investment products and the consumer and explain the terms in simple language.She did it for 10 years through her television shows in ET NOW, talking weekly in Radio One Mumbai. She wrote articles in Times Of India, Economic Times, Twitter, Facebook and her blog. Her work focused on making it women-friendly too, nudging women to invest and take charge of their money. Her shows on ET NOW were Investor's guide, All about Stocks and the Property Guide.

In 2015

she became editor of Magicbricks Now channel launched by Times Group. It was India's first real estate channel covering India's real estate and housing sector.For the prime time, they decided to do a show called URBAN DEBATE which covered homeowner issues which had topics like roads, current, houses not being leased to bachelors, nonvegetarians etc. On the excellent response of this show, Magicbricks was renamed as MirrorNow and the topics of focus are now public issues.
Faye plays an excellent mediator
covering current issues from hiked rates of petrol and diesel to farmer suicides. She has a distinguished and relevant panelist like civil servants, comedians who can add deeper insights to important issues.
She explains daily issues simplified in MirrorNow. 
She is an inspiration to work hard, stand up to wrong and excellent journalism of informing the crowd and not clouding their minds with doubts. Let's hope more years of a fantastic job from Faye, women to look up to.