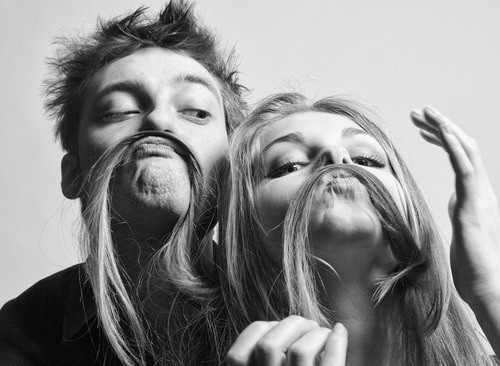 Best friends are the ones with whom you share the strongest possible kind of friendship. Everybody needs a best friend, be it girl or guy. Here is a list to remind you how much they mean to you.
You laugh with them a little louder than you laugh with anybody else. However sad you are, they find you a solution to distract you and can make you laugh as hard as possible. So, when in a problem, they are the first ones to come to your mind.
They are the ones with whom you share everything. You actually talk to them through expressions. You have the weirdest conversations with them.
They are your easy targets. You fight with them, bombard them with silly questions and situations, cry to them over pointless reasons knowing that they will be there to handle all your tantrums.
You always have them to go out when you want a coffee or a pizza. Sometimes, you don't even need a reason to meet them. You hang out with your best friend at your place even at 2 a.m.
It is also said that if you are friends for more than 7 years, your friendship will last for the lifetime. Your best friend is the one who will stay with you even after you get married and have kids. Your children will be best friends apparently.
You have endless sleepovers and night outs with them. When you tell your parents that you are with your best friend, they will never say no for any of the outings. Your family loves them as much as they love you. Sometimes, they come together against you.
If you have a guy best friend, you can escape all the dramas and meaningless gossips.
You exchange your clothes with them since you go shopping together and love each other's choices. They give you the most honest opinions about everything.
You hate that one person because your best friend hates him. You judge people together and make fun of them.
Your best friends decide to whom you should continue having the crush on and approves having the relationship with him.
Lastly, even if you get busy in your career and you don't meet frequently, you still have the same weird and best bond.