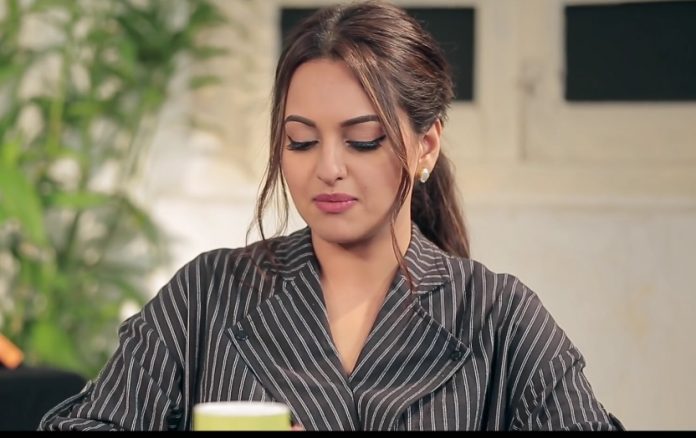 Sonakshi Sinha has changed ways people looked at plus-sized women. Not just that, her choice of films is now a different taste in Bollywood. These answers will let you peep about her thinking on film industry and her personal taste.
Q) Does it feel good hitting men on-screen?
A) It was her desire to hit her detractors who did bodyshaming and other men who had done wrong to females. She is ecstatic doing films in which she has hit "nasty people" as it calmed her frustration.
Q) Some actresses say that they would not ask about a content or a role if they have a big male-star opposite them. Had Sonakshi ever been in that place?
A) She tells us that unfortunately in this industry when the actress is new, her success is measured by the fact who she is cast opposite to. So initially, it did happen to Sonakshi as well. But as now audiences too have been evolved, the content and role lies first in priority to her.
Q) Having said , that she is now evolved, Is now she a very different actor as she was in 'Dabang'?
A) She says she treats her every film like her first and so she is same even today as she was by the time shr did Dabang(her first movie)
Q) So she is the same actress, is she a same person too? Or film Industry has changed her?
A) Sonakshi says that from day one she she had no method of carrying her profession or box-office success which she is continuing even today. So she believes that as an actor and as a person she has not changed. Even her friends tell her so and she agrees to them!
Q) What is the one thing in film-industry that Sonakshi would call "ab bus" to?
A) Pay disparity between actor and actress is what she is pissed-off about. And other thing at which she wants to put a full stop to are "non-punctual prople" in the film indudstry.