Almost for the first time something is being rolled out in India at such a fast pace and thus all our hopes are now attached to GST. GST is expected to bring the GDP of India up by 2 percentage points and thus cover for the hit that we suffered in the past year. But there is not all good about GST. At one hand where some commodities prices are set to decrease thus giving the common man a sigh of relief, some prices are expected to soar high. Thus it will overall balance. However this will depend from individual to individual that how they are affected.
GST is about become applicable from the 6th of July. But to understand what is in it for you, here is a comprehensive list to take a look at:
Aerated Drinks and other sin goods and products:
The prices are expected to rise however many states are now making some arrangements to control this on micro level. Sin goods include all products related to smoking and tobacco.
There will be only a marginal change in the prices of white goods up to a quantum of plus or minus of 2%. These will include:
Televisions
Washing machines
Stoves etc…
Goods in essential category, some vehicle category to become cheaper:
Some vehicles like:
Two-wheelers
Entry-level sedan (except small cars)
SUVs and luxury or premium cars etc…
These are all set to become cheaper however the quantum is not clear yet.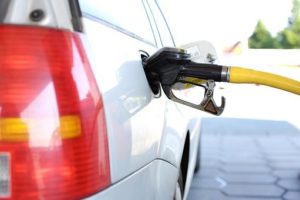 Services whose price is all set to rise:
There are many services whose prices are all set to rise. These include:
Residential buildings rent
Healthcare facilities
School fees and education facilities
Courier services and transfers
Commuting by metro or rail for public may become expensive.
Other services whose prices are expected to rise:
Mobile bills and prepaid mobile services
Renewal premium for life insurance policies and premiums in general
Banking and investment management services and other related financial services
Basic luxuries for a common man like WIFI and DTH services, online booking of tickets may become costlier as well.
Thus all over the common man is about to be hit badly as all the services that are availed by the general public are all set to rise. Few services like entertainment, movie tickets might see a drop in prices but they are not being said to be very significant. However all these are mere speculations now and the real thing will be known only when GST comes into effect.
Do like, comment and share!
Have something in mind that you want us to cover? Do let us know in the comment section below.