Ae Dil Hai Mushkil is a Bollywood upcoming romantic drama film starring Ranbir kapoor, Aishwarya Rai and Anushka Sharma in lead roles. Bollywood is witnessing a romantic drama once again. Ae Dil Hai Mushkil is written and directed by the renowned filmmaker Karan Johar. The film is produced under very own production house of Karan Johar, Dharma Productions. The flick is all set to hold audience breath this Diwali.
About the movie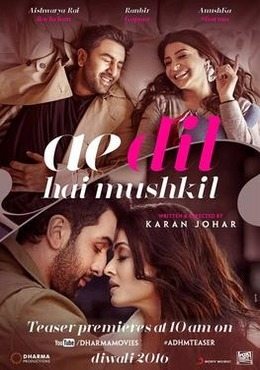 Ae Dil hai Mushkil is one of the most awaited Bollywood movies. One of the special things about the movie is that Aishwarya Rai is working as lead actress under Karan Johar for the first time. The movie circulates around love, relationships and heartbreaks. It is purely about how love makes you. According to Karan Johar, "it is not a conventional love story or love triangle. It is a film that dwells deeply on relationships, heartbreaks and how love completes you, defines you and yet leaves you wanting for more". In the film, Ranbir Kapoor plays the character of a Hindu boy named Ayan and Anushka Sharma plays the character of a Muslim girl Alizeh.
The movie cast
The movie star cast is beautifully picked up. Karan Johar seems to give audience a fine piece of cake by the movie cast only. The movie features Aishwarya Rai Bachchan, Ranbir Kapoor and Anushka Sharma in lead roles and the enigmatic love triangle shall be revolved around them. Young and mesmerizing Lisa Hayden will also be the part of the movie. Pakistani charms Fawan Khan and Imran Abbas will also be seen in the movie in major roles. One of the special and amazing part of the flick is that Bollywood king Shahrukh Khan will be seen doing a cameo.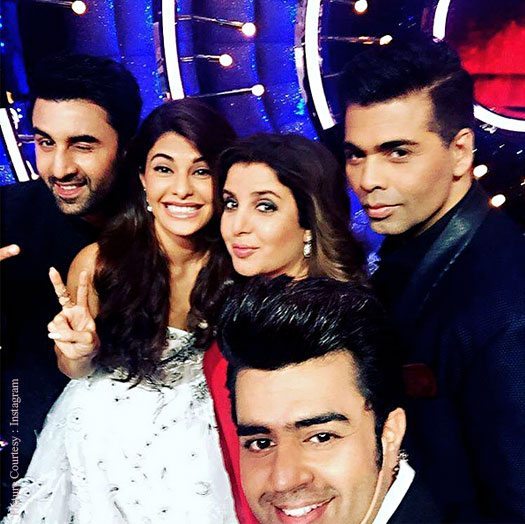 Release date
Ae Dil Hai Mushkil is a much awaited romantic drama which is all set to hit the theatres this Diwali weekend i.e 28 October 2016. The movie seems an emotional centric story telling the meaning of love and defines the same.
Official Trailer
Official teaser of the movie, Ae Dil Hai Mushkil has been released. The flick has been filmed in London, New Delhi, Paris and New York. The movie is ready to impress audience mind with beautiful essence.
[wpdevart_youtube]GdNKsW-E_po[/wpdevart_youtube]
Budget of the movie Ae Dil Hai Mushkil
It's a Karan Johar, movie means a big budget movie. The approx budget of the movie is around 55 crores.
Remake rumours
The movie is said to be a remake of the 1997 movie "Doosra Aadmni". The filmmaker Karan Johar confirms "Ae Dil Hai Mushkil" is not a remake of Doosra Aadmi and his film is very much original. He went on saying that he shrugs off rumours as this all is a part of their work