Are you the real Fan of the king? If you are then these 7 points will definitely match.
1.You stop scrolling the television channel whenever you spot a SRK movie.
Whatever the movie maybe Koyela or DDLJ or jab tak hai jan or Chennai express you will stop  just because your hero is up on the screen. Even in his flop films you find best in it.Till date you haven't missed any of his movies.
Your dream is to see Mannat one day.
The only one reason to visit Mumbai is that you want to see Mannat. You hope to get one eye catch of your king there. If you had already visited Mumbai I am sure that Mannat was the best thing you found in your whole tour.
You love the products which he gives advertisement of.
You definitely have bought a product of which he gives advertise. Even though you have no interest on the product you will get it because of him. It maybe the cable connection of Dish TV or talcum powder. And off course you will stop scrolling your television when you will spot any of his advertisement.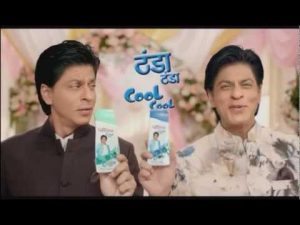 You have watched DDLJ uncountable times.
DDLJ is your most favourite movie and none can replace that. No other movie of Bollywood can replace DDLJ. You know all the lyrics of the songs in the movie. Even you have learnt every dialogue of this movie.
You hate the people who hates him.
You can't stand anyone who speaks ill about him. A bit of bad thing about him hurts you a lot and it not possible for you to tolerate. He is someone whom you place next to God. You celebrate his birthday like it is your own and if someone makes fun of it you can hit that person in anyway.
When you were a child you wanted to marry SRK.
If you are a SRK fan and you are a girl you had a fantasy to marry him since your childhood. Even you have imagined yourself as 'Anjali' of Kuch Kuch Hota Hai, or 'Simran' of DDLJ when you were a child. He is your first love and neither your boyfriend or husband can take his place.
You are the one to watch FAN on Day 1.
You will have definitely watched FAN already by the time you read this, because you are off course the real fan of him. If anyone else calls themselves that he/she is his fan you stand up and say "None can be as big FAN of his as I am." You really fell proud of yourself and you gladly call you say "YES, I AM THE FAN OF KING OF BOLLYWOOD."