In today's world where every celebration is incomplete without a check-in on Facebook, or posting a picture on Instagram, or twitting about a news on Twitter. If all the above things are considered normal then why does "I met my better half online" is scrutinized. Recently I came across a poll about the same question in which approximately 40% have said they would never admit to this and 15% were confused while 45% were sure they have no shame in admitting to this. This article is meant for that 55% people.
Love At First Sight Has Extinct
Gone are the days when we used to collide with someone and with just an eye- contact we used to realize that the other is our soul mate. Gone are the days when a guy used to like a girl, he followed her everywhere to impress then girl actually gets the girl and live happily ever after. Now we can't say if the eye- contact person is a sadist, rapist or a murderer. Or the guy following us is a serial killer or not. Let's just face the reality that love like this is on verge of extinction and there's nothing we can do to save it.
Apps Are A Way To Go
Now a day when everyone uses apps for shopping, to pay bills, search for events, doctors and buyers. Then why not use the apps that let us meet compatible people with similar interest and hobbies. Meeting people online is done through process of sharing same ideologies, so the primary step about finding similarities with the cohort is eliminated. So many apps are available to youngster, widowers and old aged people so that they are able to find their confederate.
Find yourself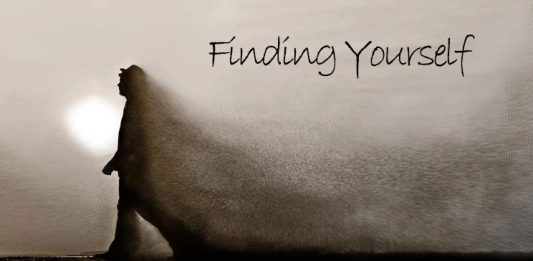 It doesn't have to be love always sometimes you end up making friends who are far away from you but share your common interest and perceptions. Whenever you need a shoulder to cry on, they are just a phone call away. On the other hand it gives you experience about how different type of people who appear to be really amazing are indeed not so perfect. And certain people who appeared as boring can be the interesting ones. You learn how to trust someone and when is the other person lying. I don't think it just provide you with different personalities to choose from it provides you with different aspects of your life. Some people can leave an impression on you and made you question your credibility. In search of others you can find the new you.
"You don't find the other half you find your half"
Things that you do on daily basis, your hobbies, you passion define the kind of person you are. The kinds of partner you are looking for also define your personality. Have no shame in admitting that your partner in crime is the one you met online and dated and fell in love with and decided to get married. Because all the others people you met before has lead you to the one.