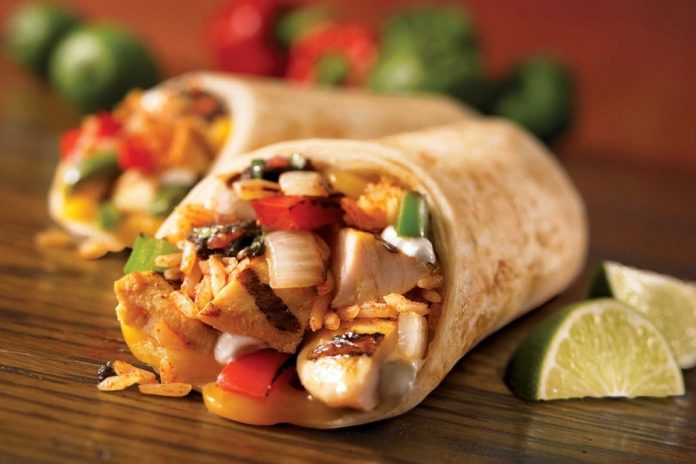 Chicken Frankie/ Chicken Khati Roll is quite popular among all the street foods of Mumbai. This is one of those street foods that are not only cherished but loved by all the non-vegetarians there. It tastes heavenly and the perfect snack for your starving tummy.
I have put the best 3 variations of this chicken Frankie in Bombay style that you can easily make at your home and I am sure you'll just love how it turns out. Each of its components is important yet can be made with easily available ingredients. These Frankie rolls will be perfect for a special weekend dinner or as an evening snack. Without gossiping much, let's quickly look at how to prepare these yummy Chicken Frankie rolls. 
For making the chapati/roti, the homemade Frankie masala, the green chutney, as well as the chicken filling the ingredients and methods will remain the same for all the 3 variants. Only the assembling part is different which will add 3 eccentric flavors to your Frankie rolls. Before looking at the recipes, will name the 3 variants to make these super tasty Chicken Frankies that I have mentioned in this blog. The first one is the Classic, the second one is Cheese, and the third one is the Schezwan [Recipe by chef Sanjyot Keer]. Will also provide the recipe for homemade Frankie Masala. Finally, this is one of the best-tried recipes which I found out among all others. This will give you that juicy, rich, and appetizing smack you might be craving for.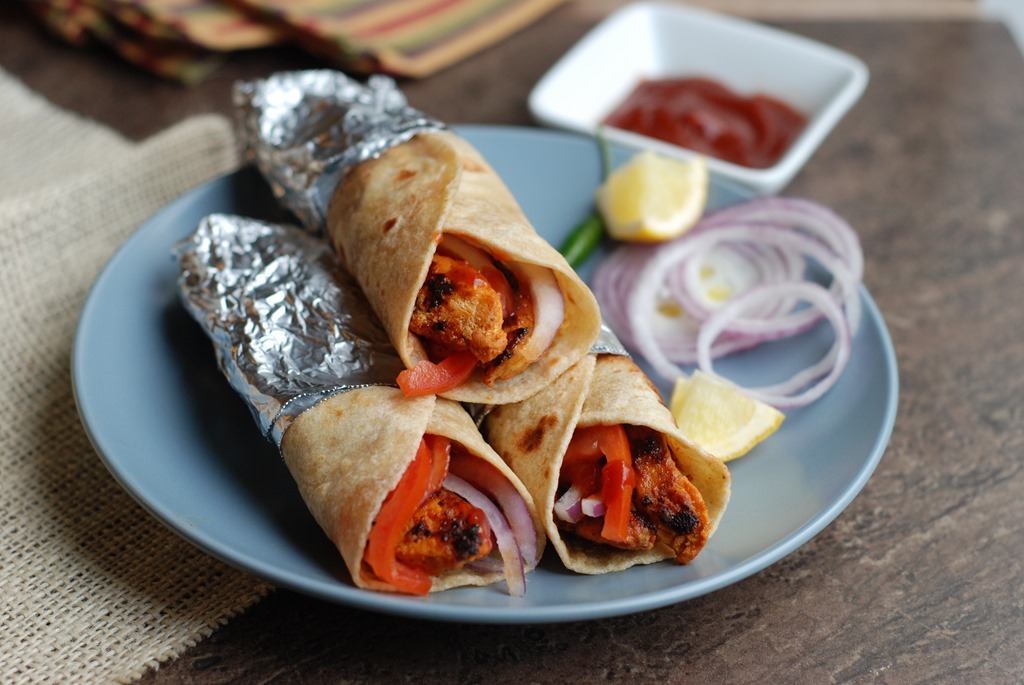 Prep time- 20-25 mins
Cooking time- 30-45 mins
Serves- 5-6 people
Also read Must have Indian spices in every household
For making half-cooked Frankie Roti
Ingredients
Refined flour- 2 cups
Salt- as per taste
Plain Curd- ¼ cup
Water- 1&¼ cup (approx. 300ml)
Oil- 2tbsp
Oil- as required for cooking the roti
Method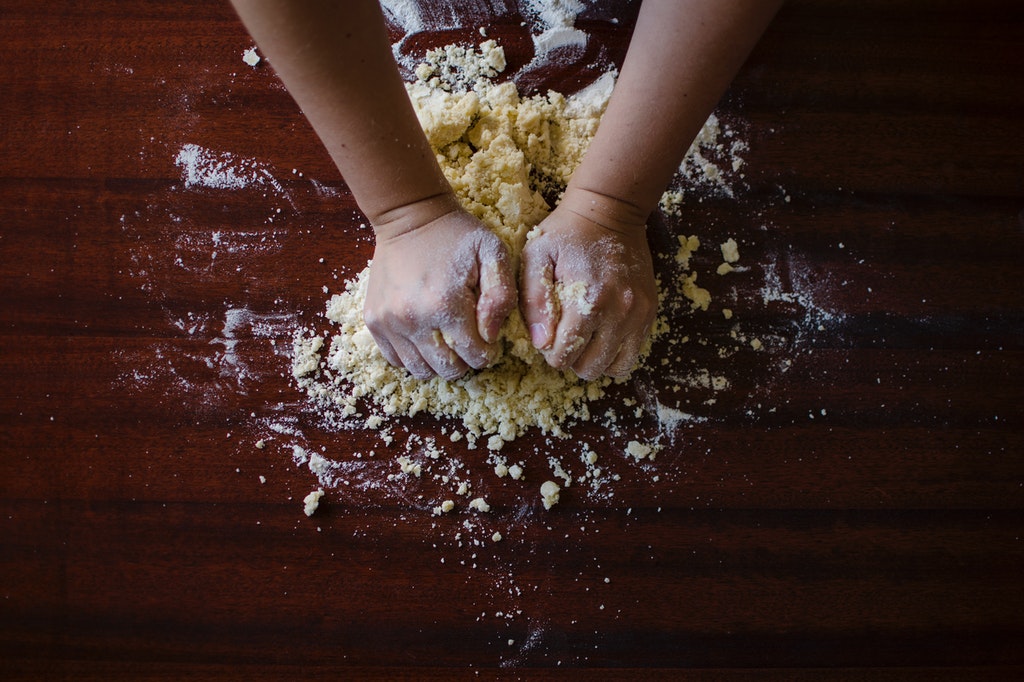 Firstly, mix refined flour, salt, curd, and add water gradually and knead a very soft and stretchy dough. You must knead the dough well to get that stretchy texture. You can adjust the quantity of water as required.
Tip: as you add water, you'll feel like its too much and hard to combine, but just hold on and don't give up. You need to knead the dough well and after some time you'll notice that it will start to form.
Next, add oil and knead the dough once again until smooth and stretchy.
Cover it with a damp cloth and give the rest of at least 30 minutes.
After 30 minutes, sprinkle some dry flour over the dough and divide it into small and equal size dough balls.
Take one dough ball on your counter, coat it with dry flour, and flatten it with your hands. Then use your rolling pin to make a medium-thick even roti (Similarly, repeat with other dough balls). Make as much as required.
Now, set a Tawa on medium-high heat, add place the roti over it. When you notice tiny bubbles on the top side flip it and slightly roast the other side as well. Drizzle some oil around the sides of the roti, and cook the roti briefly from both sides for roughly 20-30 secs on each side. Make sure the Tawa is hot enough but don't burn the roti.
Cook as many half-cooked Rotis as required and stack them together.
Keep it cover with a cloth or keep them in an insulated casserole to keep them soft.
Your half-cooked Rotis are ready, will use them while making the Frankies.
Also read Healthy Smoothie Recipes For Effective Weight Loss
For making homemade Frankie Masala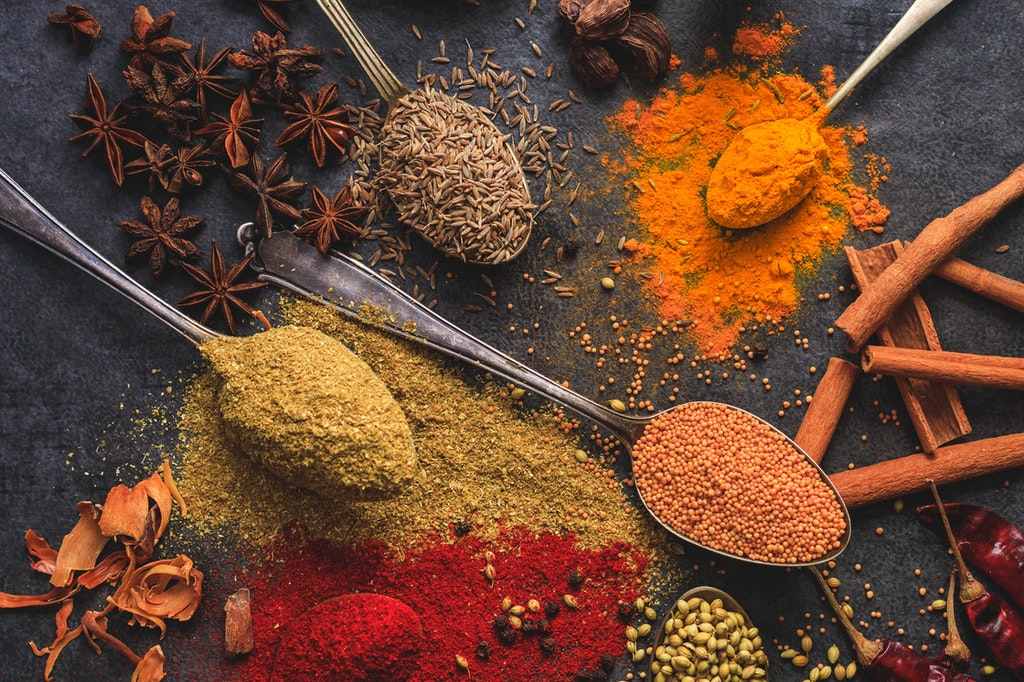 Ingredients
Kashmiri red chili powder- 3tbsp
Turmeric powder- 1tsp
Black salt- 1tbsp
Coriander powder- 2tbsp
Amchur powder- 3tbsp
Garam masala- 2tsp
Roasted Cumin (jeera) powder- 1tbsp
Black pepper- ½ tsp
Salt- ½ tsp (or as required)
Method
Just mix all the spices in a mixing jar until smooth and your homemade Frankie masala is ready. Use it accordingly and store it in an airtight container. You can also refrigerate it in the fridge and store it for around 2 months.
For making green chutney
Ingredients
Fresh coriander leaves- 1cup
Fresh mint leaves- ½ cup
Green chilies- 3-4
Tamarind pulp- 3tbsp
Black salt- ½ tsp
Ginger- ½ inch
Water- 50 ml
Salt- as per taste
Method
Simply add all the ingredients in a grinding jar and grind to a fine smooth chutney. Your tangy green Frankie chutney is ready. 
Also read Top 10 Tips and Tricks to Bake a Perfect Cake
For making the Chicken filling
Ingredients
Boneless Chicken- 500 gm
Salt and crushed black pepper- as per taste
Ginger Garlic Paste- 1 tbsp
Vinegar- 1tsp
Oil- 2 tbsp
Onions- 5 medium-sized (sliced)
Salt- a pinch
Ginger garlic paste- 2tbsp
Green chilies- 3-4 (chopped)
Turmeric powder- 1tsp
Coriander powder- 2tbsp
Red chili powder- 2 tbsp
Freshly prepared Frankie masala- 1tbsp
Water- 500ml (as required)
Vinegar- 2 tsp
Garam masala- ½ tsp
Freshly chopped coriander- 1tbsp
Method
Wash the boneless chicken thoroughly with water and cut them into really thin strips.
Apply salt, black pepper, and ginger-garlic paste to the chicken, mix well and marinate it until you use them next in the masala to cook.
Set a pan on medium heat, add oil to it,  add sliced onions and some salt, saute the onions until they become mushy, and light golden brown.
Next, add ginger garlic paste and chopped green chilies, stir, and cook for 2-3 minutes.
Add the rest of the spices as mentioned in the ingredients above. Now add the marinated chicken, salt to taste, and cook it for 8-10 minutes.
Add water, vinegar and garam masala, stir well and bring it to a boil.
Next, cover the pan with a lid and let the chicken cook for another 5 minutes.
Finally, add some freshly chopped coriander leaves and your juicy chicken filling is ready to be used in your Chicken Frankie.
For making chili vinegar, simply soak the chopped chilies in the vinegar for around 10-15 mins. Your chili vinegar is ready to be used.
Also read Yummy Paneer recipes to try out
For the Final Assembling
Ingredients for each Frankie roll
Eggs- 1-2 (as per your choice)
Salt and crushed black pepper- as per taste
Half cooked Frankie roti- 1
Butter as required
Method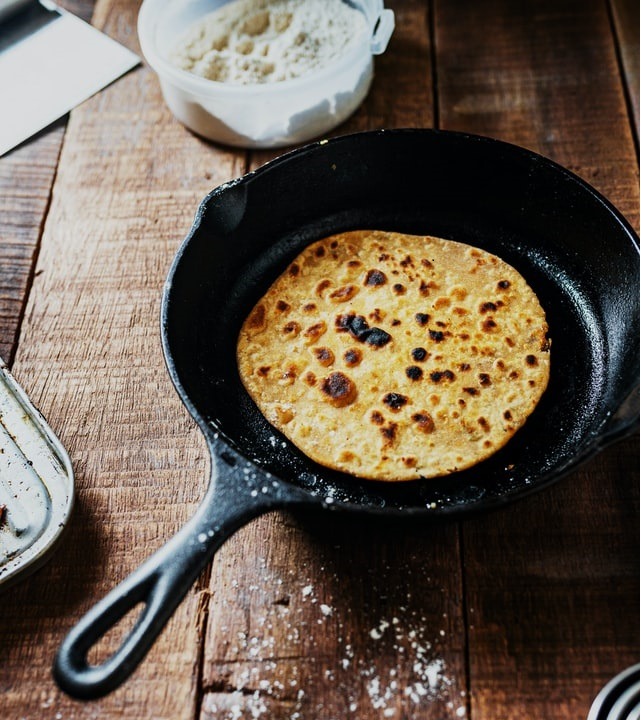 Take a bowl, break the egg into it, add salt and black pepper as per taste, and whisk well.
Set a pan on high heat, and cook the half-cooked Frankie roti until golden brown spots start to appear. Add some butter all over it to give that distinct flavor to your Frankie roll (you can also drizzle some oil in place of butter).
Next, pour the whisked eggs over the roti and flip it to the other side until the eggs are cooked properly. (Repeat the same with other Rotis)
You're now ready to assemble your Frankies with all its components set.
Also read 5 Ways You're Drinking Milk In The Wrong Way And The Methods To Fix It
Making the Chicken Frankie in 3 styles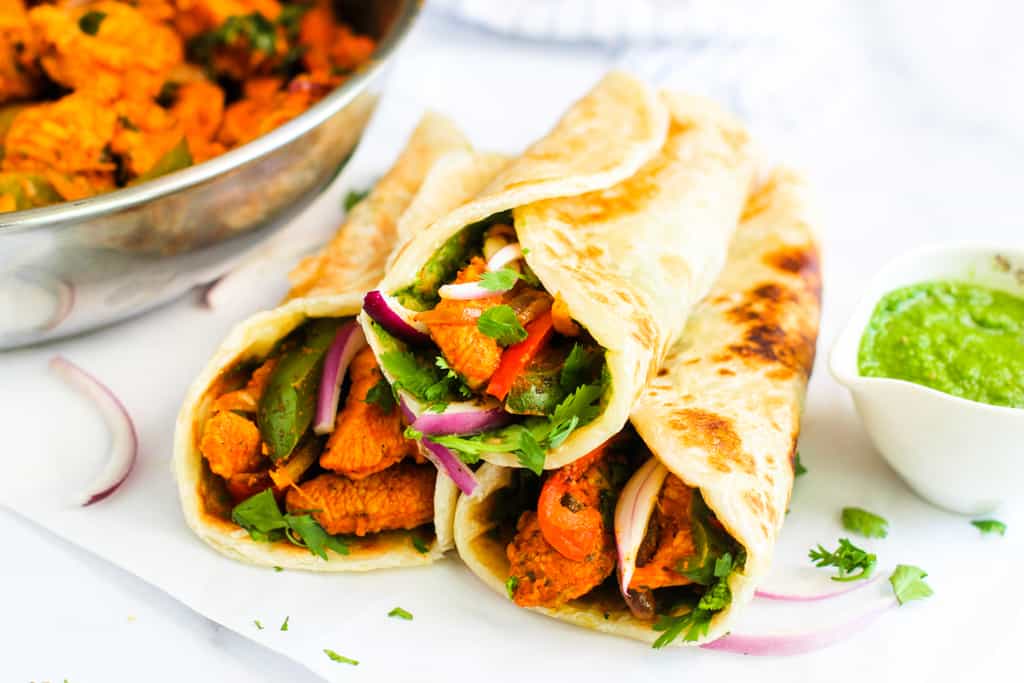 Classic Chicken Frankie
This one has the classic flavor of Bombay style Frankie rolls. As everything is ready to be assembled, so first start by sprinkling some Frankie masala all over the egg-cooked Frankie Roti. Then add an efficient amount of chicken filling, top it with some chopped onion to give that proper crunch with each of its bites. Pour a spoonful of tangy Frankie chutney over the filling with some chili vinegar, and sprinkle some more Frankie masala to give that extra punch. Roll it carefully. Your first classic variant of Chicken Frankie is ready to be served. (Serve it hot, immediately).
Cheese Chicken Frankie
This one will be a perfect knock for all the cheese lovers right there. The whole assembling procedure will remain the same as the Classic one. You just need to grate some good quality of mozzarella cheese liberally all over it before rolling the Frankie (can use the processed cheese if you don't have mozzarella with you on time). You feel just love the cheese pull with its every bite. It tastes amazing and super delicious, you must give a try to this one as well.
Schezwan Chicken Frankie
If you're making Frankies, you should definitely try this variant. This will give that Schezwan strike to your Classic one. The assembling procedure is the same as above (the Classic one). The only thing you need to do is apply a spoonful of Schezwan sauce all over the egg-cooked Frankie Roti generously before assembling all its components. This spicy Schezwan sauce will give that extra juiciness to your Frankie roll. Do try this one, and you'll love its spectacular Schezwan flavoring.