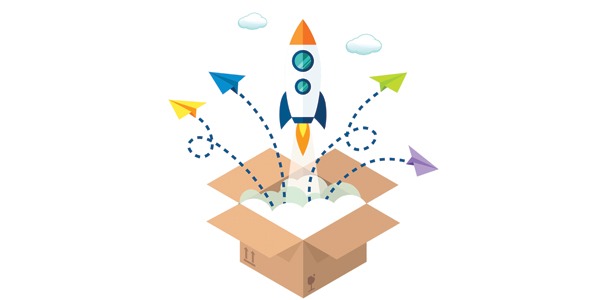 Ever wondered how to set up your business again? or How to cope up with competitors post lockdown in this pandemic? or Want to start a full-fledged new company? Answer to all this is "Developing a new product". So, what exactly is new product development? It is all about bringing out a new kind of product from a company. This product is such that it is never made by them before. But it is observed to be a product of some other company. Also, it can be altogether a new innovational product in itself.
Most consumer goods are not just highly technologically based but also have aspirational and lifestyle levels. Old Indian firms have begun to diversify into various fields like IT, Telecom, Insurance, etc. Regulation is one of the drivers of this. For example, rise of insurance companies in India targeted at different market segments. Moreover, environmental changes have had a big impact on new product developments.
Factors contributing to new products
New products have become a priority for 65% of companies around the globe. The evolving consumer lifestyle is the most important factor in developing a new product. The surplus capacity that a firm may have at a given point of time is the key factor in this. For Example, the rise of the wellness department in hospitals. The doctors aim not just to treat the particular issue of patients but focus on overall health and wellness. There are also changes in customer preferences. For Example, the customers nowadays prefer to cook in less time due to tight schedules of jobs. They prefer buying instant products of Curry, Rice, Pasta, Noodles and so on. 
The technological changes with progress in time continue to challenge the markets very regularly. To remain competitive, companies need to have a good relationship with technological institutes and universities and also focus on R & D. Also, Government Policies play a significant role to encourage or even discourage competition and entrepreneurship, motivating firms to launch new products.
Let's check out the major steps involved in new product development
1. Idea Generation
The idea is the way to product development. It is formed by three ways. Firstly, "Internal'" that is ideas given directly from the employees and R&D team members within the company. Secondly, "External", where ideas can originate from distributors, suppliers, competitors, and customers. Thirdly, through "crowdsourcing" that majorly opens doors to innovation and also creates extensive networks.
2. Idea Screening
The purpose of this is to reduce that large number of ideas. Companies must spot valuable ideas and drop the poor ones as soon as possible. This is done by asking questions like "Is the idea real?", "Can they win over the competition?" and "Is it worth doing?" So, an idea is evaluated on these grounds and from the customers' perspective. 
3. Concept Development and Testing
In concept development, it is important to distinguish between 3 parts. Firstly, the product idea, the idea for a potential product that the company sees itself endeavoring to the market. Then the product concept, complete version of the idea that is stated in meaningful consumer terms. Lastly, the product image shows that how consumers recognize an actual or potential product. Then comes the concept testing phase. It calls for testing new-product developed concepts with groups of target consumers.
Also Read Qualities of Good Brand Developers
4. Marketing Strategy Development
After removing the unwanted ideas, the next steps help in conceptualizing the marketing strategy. The useful aspects to look out for this are the target market; the planned value proposition and the sales; market share and profit goals. It describes the product's proposed price, distribution, and marketing budget. The planned long-run sales, profit goals, and marketing mix strategy are also analyzed in this phase.
5. Business Analysis
In this, companies examine the new product's financial attractiveness by forecasting the sales revenue and the cost invested. Also, companies try to find out how the product will fit into their main objective; how people will shape it; and find suitable skills, reserves, and cashflows. The economic prospects and viability of the product will be carefully gaged in this step.
6. Product development
After receiving the green signal from business analysis, the concept goes to the development stage to the developmental department. It is required that the new product must have the required practical features and also convey the expected psychological characteristics. The R&D department develops and tests one or more physical alternatives to the product concept. The products generated undergo rigorous tests to make sure that they perform reliably and effectively.
7. Test marketing
Test marketing provides the marketer experience with marketing a product before going to the elevated expense of a full introduction. The amount of test marketing needed varies from product to product. Alpha and beta testing methods are used widely by companies. Through this, companies find out the responses of customers on a small scale. Thereby, acts as a precautionary step before launching the product.
8. Commercialization
There comes the last stage of new product development. After the product runs successfully in the test environment, it is open to launching in the actual market. For this, companies have to follow a four-step process. Firstly, deciding when to launch. Then comes launching the product at which particular locations. Then the question arises to target which type of audience. Lastly, how to launch the product whether by promoting digitally or in stores directly.
Also Read How to write a resignation letter? a complete guide
Examples of New Product Development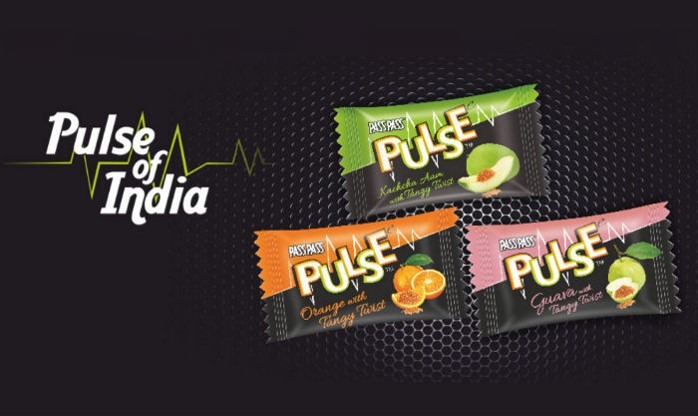 In February 2015, the DS Group – manufacturer of brands such as Rajnigandha (Pan Masala) and Catch (spices) entered the candy segment with Pass Pass 'Pulse'. Kaccha Aam (26%) and Mango flavor (24%) together claim 50 % share in the HBC market. Raw mango was thus the choice of flavor. In India, the common practice is to eat raw mango with something tangy and spicy. Be it "aam panna" or a slice of raw mango sold on the roadside, it is incomplete without the tang/spices. That's how the DS group got the idea of a powder-filled candy.
Recently, due to coronavirus pandemic, leading FMCG companies have moved in the hygiene and health space. ITC's Savlon expanded to products like hand sanitizers and disinfectant spray. Also, the hand sanitizer market has ballooned by 340% in May 2020 as compared to 24% from December to February. Renowned Paints Company, Asian Paints has also launched its first-hand and a surface sanitizer "Viroprotek" in May 2020.
With new startups by people and innovations by companies, new product development will unleash new heights. Also, nobody needs to be an inventor to master new product development. It can be achieved by keeping in mind that the product has to satisfy the customer's needs appropriately.