8 STAGES EVERY JEALOUS GIRLFRIEND HAS EXPERIENCED:
When you love somebody, you eventually want your guy to be yours and yours alone and you get jealous like crazy when he is around any girl or talks to any girl. To all the jealous girlfriends out there, I know how it feels to be jealous and here are some stages that we all go through and it's totally normal, trust me!
BAE DOES SOMETHING TO ANNOY YOU:
The list is unending, isn't it? It is actually surprising how many things he is capable of doing that can annoy you to the core like not replying to your texts, liking the picture of the girl you hate deeply, talking to his ex, calling another girl beautiful. Like you cannot do all of this stuff. You need to follow the boyfriend code!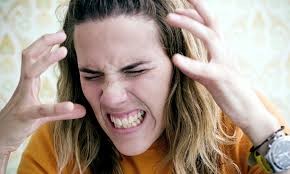 YOU DECIDE TO CONTROL YOUR ANGER AND NOT SAY A WORD! :
It's the time your mind becomes your adviser and tells you that it is not worth it by reminding you how this usually ends and asks you to let it go. For once in your life, you choose to obey your mind's command but, only for a little while.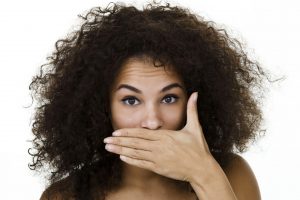 So, this is the stage when you start overthinking about anything to everything and start imagining scenarios in your head that will propel you to be angrier. But, you can't control your thinking process, can you?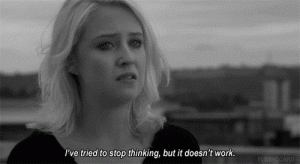 YOU TURN INTO AN INVESTIGATOR:
You get into your full form and start stalking him and end up in his brother's friend's sister's Facebook account! I must say, you are really good at it! *wink*
This is when your best friend comes to rescue and helps you in your stalking process. You text her at 3 am with 40 messages without any shame because, she signed up for this!
Friend: who?
You: Look at his profile picture on Facebook!
Friend: Found her. I am on it!
It's that stage when you are about to send him innumerable long essays in MLA format and if he disagrees with you at any point, you have screenshots that you have been saving since a long time just for this exact moment. Don't you know how to use the opportunity well? :')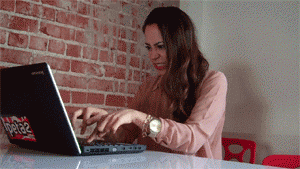 That's how he makes his second mistake and gets you fuming with anger. You just want to bash the brains out of him but then, another message after so many long essays would be too over the top. So, you decide to take revenge on him by not replying to him when he messages but he doesn't message at all which make you even crazier. Like how are you supposed to avenge him until and unless he replies?
So, finally you put all your shame aside and decide to message him!
You: I thought you were different, that we had something real but thank you for breaking all my deceptions. I hope you have a great life ahead. I guess, she is better than me! I should leave.
*the next day*
Bae: Whaaaaaattt??? I was SLEEPING!!!
You (I should have thought this through): Umm… I love you? 🙂