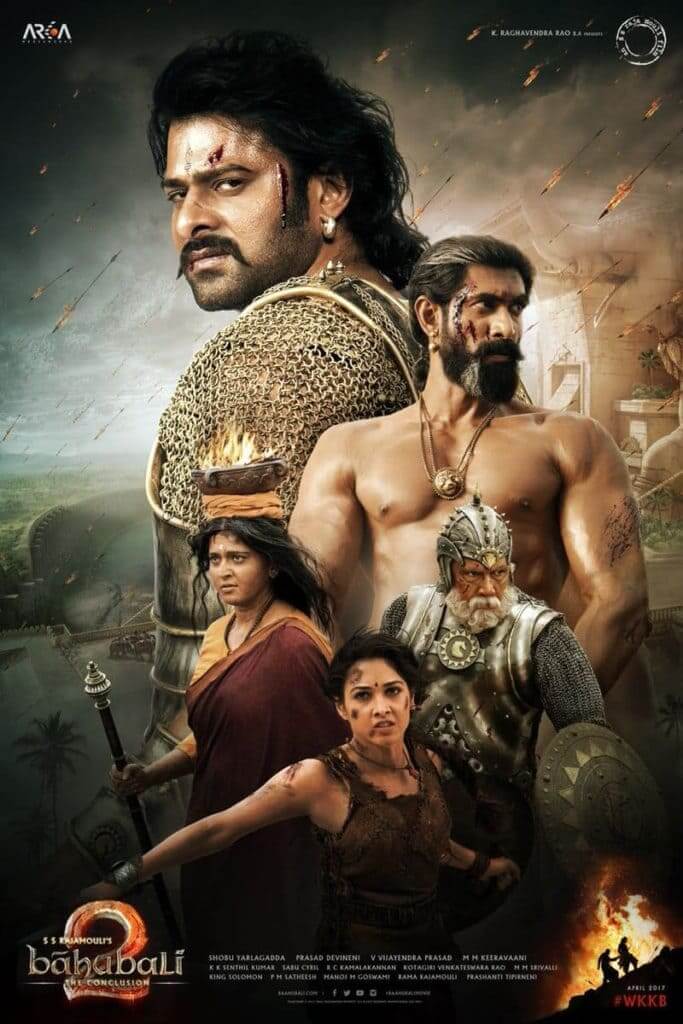 The most awaited movie answering the most important question.
Bahubali 2 just like the first one is magic. In the age of 3D viewing where movie makers want you to experience it being present in the movie Bahubali team makes you enjoy just by its VFX. It's a no doubt visual treat.
The movie starts from beautiful stills of all the high points in Bahubali. It then narrates how before becoming the King, Queen Shivagami asks Bahubali to tour its nation to know its people better. In this journey, he meets his love Devasana, princess of Kuntala Kingdom a strong, beautiful, smart and independent with great sword skills. He enters into her life along with Kattappa pretending to know nothing and wanting to learn a few life skills. These scenes add much-needed humor to the movie.
In the mean time jealous and angry Bhallaladeva plots to make sure he becomes the King and add further hardships into the life of Bahubali. But Bahubali happily succeeds in being a great leader through and through. The son is told how his father and grandmother were taken down by his evil uncle and the remaining story is how he fights back mightily and with muscles just like his dad. The war scenes are great while fights are beautifully choreographed.
The director is truly the hero of the movie.RamyaKrishna as Shivagami gives the best performance among all while Prabhas playing both father and son shines thoroughly. Anushka Shetty acting the role of Devasena as always is incredible. Rana Dagubatti as Bhallaladeva surely makes you hate the character.
It's a movie surely worth spending 3 hours to be mesmerized and awed.
Trailer