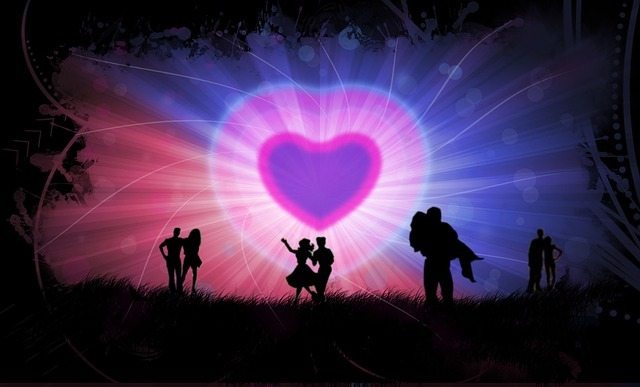 It was Wednesday and there I was, squirming in bed as the clock struck 7. I pretended to sleep when I heard footsteps approaching my door. As the footsteps became more clear, they were accompanied by my mother's awakening call for school. She bashed into my room telling me that I was running late for school and I pretended to be sick because it was my biology class test and I had not studied anything. For a change, mom didn't enter into  a skirmish with me and receded back into the kitchen. For a moment, I couldn't believe it but I was sure that it was my lucky day. Little did I know then, that that day was going to change my life forever.
As everyone left for their respective works, I woke up and opened Facebook which was my waking up ritual. I had a friend request that day, Ashish Mehra. I accepted the request and a message pops up within few seconds. The conversation started with a cliche "hey" and soon talking to him became the best part of my day. We chatted day and night, incessantly. My monotonous life altered and everyday, I had something to look forward to. It was him. From strangers to best friends,or something more than that? Was it love? Maybe. How was I supposed to know if it was love or just infatuation? But the thought of him being close to me, made my heart start pounding, it gave me a tingly feeling in my tummy and a chill ran down my spine. These were signals by God that I am in love. Atleast, that is how I explained these feelings to myself. I had fallen in love. Fallen in love with a guy I talked to on Facebook.
It was July 16th, the day we were supposed to meet for the first time. I had woken up at six in the morning, trying every favorite dress, matching shoes and what not. I wanted to look the best that day because maybe, I wanted him to look at me and think that I am all he wants and I couldn't let go of this opportunity by looking bad. I had to look my best.
I reached the destination before time but I did not want to seem desperate so I wandered a little around the place when I received a call. It was from him. He had reached the place and was waiting for me. I deliberately delayed my entry because I wanted him to believe that I am not so eager to meet him. I entered the cafe and began scouring and then my eyes rested on the man in the corner with a book in his hand. I went closer and he was reading my favorite book. He got up as I approached the table, looking at me, smiling. I wondered if love at first sight existed because I had fallen head over heels in love with him. He stared at me and it was happening again, my heart was pounding again, the butterflies were back in my tummy, tickling me and the words froze in my throat. I was too nervous to say anything. So I just looked at the menu wondering if he was still looking at me.
"Namrata?" he said. I mustered all the courage to look into his eyes again as he slowly slid the book he was reading, my favorite book in my hands. My eyes oscillated from the book and back at him which showed him how baffled I was. "Open it!" he exclaimed. Perplexed, I turned the cover and there they were, those three magical words that I had been craving to hear.  I looked up at him and saw him grinning. Next I remember, tears were rolling down my eyes as I was looking at him, smiling. I couldn't believe that we were together. That I had found the love of my life.
Later that day, I was lying down in my bed, thinking about all the events today. Recalling them and smiling like a lunatic. My phone ringed and I saw a message. I had a new match on tinder,the famous dating site. I opened it and blushed as the words "You and Ashish liked it each other" flashed on the screen. In that moment, I realized that I had fallen in love, first on Facebook and then on Tinder.