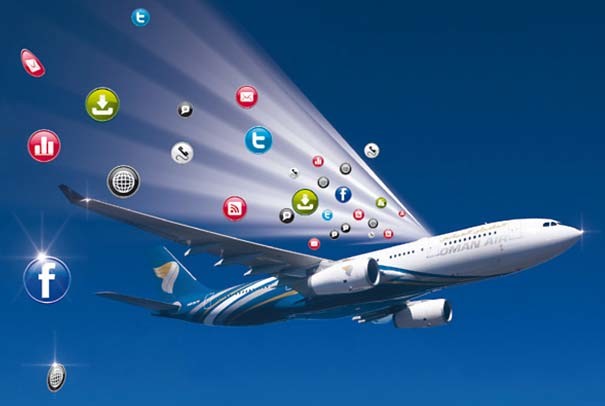 The use of laptops, tablets, smart phones and other electronic gadgets has risen and the airport authorities are wooing tech-savvy travellers by offering Wi-Fi access throughout their terminals. Of course not all airport internet options are same throughout the world. Sometimes you need to come prepared to the terminal. Does you airport charge for wireless internet or will it let you connect for free? Some travellers might just get in to the airport lounge room for internet access while for some others in-air connection will do the trick.
Free Wi-Fi.
While most airports in the world charge for providing internet services to passengers but there are also a number of airports that offer internet service as courtesy. Las Vegas the largest operating US airport provides free Wi-Fi services along with other US airports including Seattle, Boston, Charlotte, Denver etc. The airports of cities like Hong Kong, Vancouver, Toronto, Vienna, Oslo and Osaka also provide free internet services. Free of charge doesn't necessarily mean free and easy. Some airports like the one in Amsterdam allow the passengers to use internet for free for a certain of time and then they start charging.
Pay-Per-Use WI-FI.
Most of the airports offer this facility except a few which provide free internet services. In the airports where you must pay, you will often find number of service providers. Most of the services cost between $8 to $10 per day. So it is essential to choose a perfect data plan which will suit your requirements. The people who travel regularly can definitely activate monthly plans in their smart phones for accessing internet in airports all over the world.
Keeping your Devices Charged
Battery life of electronic devices is a frequent concern for the travellers in the airport. Many airports of the world especially those where many businessmen travel frequently have charging stations where you can restore battery life in your cell phones, laptops and other gadgets. Some airports provide traditional charging stations where there is basically a huge rush. One thing one might do is to carry power banks while travelling. These are of great use and help in restoring back the charge of your devices.
The Airline Club or Lounge.
Complimentary drinks, snacks, comfortable seating, a clean bathroom and internet access. These are the basic things provided by an airport lounge. Elite business travellers and a few everyday travellers pay for the entry to the lounge. Most of the airline lounges provide complimentary Wi-Fi these days. They charge something around $50 per day or around $300 per year. According to me it is really worth to pay for an airline lounge before a long flight journey.
Wi-Fi in the Air.
Several carriers now provide in-flight Wi-Fi just to satisfy the need to stay connected seamlessly from earth to air. Several carriers now provide in-flight Wi-Fi. The most common in-flight service provider is a company called "GoGo" which charges $5 for continuous use of internet for one hour or $16 for continuous use of internet for 24 hours on the same flight. You cannot expect flawless internet connectivity above 30000 feet over the ground surface. Reviews have been good till now but a lot of work must be done in this area to provide nonstop internet services to the passengers.