Jim Sarbh was born on 27th August 1987 and is an Indian film and stage actor, who is known for his excellent performances in supporting roles in the Bollywood film industry. He has won several awards like the Screen Award and International Indian Film Academy Award and two Filmfare award nominations. Apart from this, he actively works as a theater practitioner in India. Not only is he known for his skills as an actor, but he is also known for his dreamy dark brown eyes and handsome salt-and-pepper look.
Jim Sarbh wiki
Jim Sarbh is a Parsi, who was born in Mumbai. His father was a Master Mariner, Regional Director of P & O Ports South and Middle-East India, and his mother was a Physiotherapist. He completed his schooling from the American School of Bombay and finished his under-graduation in Psychology from Emory University, USA. After his college, he worked in a theatre company in Atlanta for some time and then moved back to Mumbai, and started acting in local theatre groups. His debut film as a supporting actor, was in Ram Madhvani's Neerja, starring Sonam Kapoor in the lead.
What Brought Jim Sarbh in The Spotlight?
Jim Sarbh was first introduced to the audience through his brilliant acting in a supporting role as a terrorist in the movie Neerja, with Sonam Kapoor as the lead. Followed by this, his enactment as Malik Kafur in the movie Padmavaat, was phenomenal. Apart from Ranveer Singh's acting as the villain, Alauddin Khilji, which gained a lot of attention and admiration, Jim Sarbh's role as Khilji's eunuch slave-general Malik Kafur, not only made women drool over him but also showed his potential as a brilliant actor. In an interview, Sarbh says that the only way to humanise Alauddin Khilji, was to look at him through Malik Kafur's eyes. The sexual undertone in their relationship was subtly portrayed, especially by Kafur, when he carefully chose his dialogues and did a lot of talking with his eyes, though it wasn't explicitly shown as Indian cinema is yet to accept gay or bisexual relationships as viable content. Within a span of two and a half years, he has given a few of the most memorable and marvelous performances in Neerja, Padmavaat, Sanju, and Raabta. He mostly played sinister characters in these movies but was widely appalled for his acting skills, and for being able to steal the attention on the screen, amidst the rest.
Also read Anand Ahuja: The ideal hubby
Jim Sarbh Journey from Atlanta to Mumbai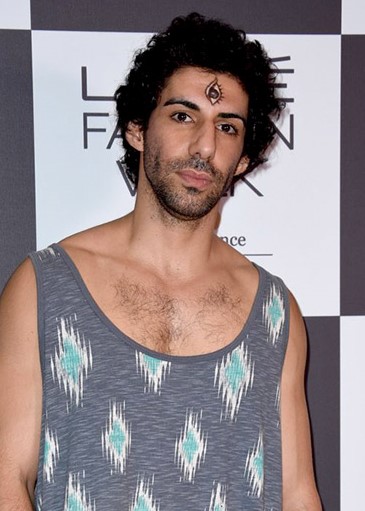 After returning to Mumbai from Atlanta, his first two theatrical roles while venturing into the local theatre circuits were in Ok, Tata, Bye Bye and in Stories in a Song where he played the role of a white man. But soon after this, he began to get a number of diverse roles and eventually started working In the B-town market. His role as a drug peddler who introduces Sanjay Dutt (role played by Ranbir Kapoor) to drugs was another incredible performance that definitely raised the bar. He has been recently seen in Amazon Prime Video's Made In Heaven created by Zoya Akhtar and Reema Kagti, and directed by Zoya, Nitya Mehra, Alankrita Srivastava and Prashant Nair where he shared a screen with a few other brilliant actors like Kalki Koechlin, Sobhita Dhulipala, and Arjun Mathur. He garnered a lot of praise for his role as a rich industrialist Adil Khanna, who was torn in-between his wife and his friend-cum-love interest. Jim Sarbh has worked in multiple projects like Vikram Kapadia's Merchant of Venice, Kalki Koechlin's The Living Room, and Rajat Kapoor's What's Done is Done. His latest venture is into the Netflix original series named House Arrest alongside Barkha Singh, Shriya Pilgaonkar, and Ali Fazal, which is receiving a lot of mixed reviews, and we are yet to find out how it goes!
Jim Sarbh Relationship With Co-Stars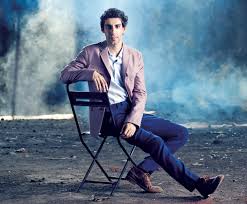 In several interviews after acting in Sanju, Jim Sarbh talked about how he admires Ranbir Kapoor as an actor, as well as a person. Ranbir also invited Jim to play football along with his team, the All-Stars Football Club, and Sarbh thoroughly considers Ranbir to be a better actor as well as a better footballer. Also, he mentioned how he was the only actor to invite Sarbh for a meal into his trailer.
In the year 2016, news came out that Jim Sarbh was dating Kalki Kochelin and apparently hit it off after meeting each other during a play, The Living Room, but rumor has it that the couple split up a year later.
When asked about his relationship with Sonam Kapoor in an interview after the release of Neerja, he said that it was very professional, and they never 'chit-chatted' on set, and both of them focused on their respective characters, but there were mutual respect and admiration between them.
In an interview with Neha Dhupia, Jim was asked to draw a comparison between Sobhita Dhulipala and Kalki Koechlin, where he confessed that, with Kalki, it was already history as they had dated before, while in case of Sobhita it was nothing other than pure acting.
Jim Sarbh is thus, a critically acclaimed actor who is known for his brilliant performances and his on-screen chemistry with his co-actors. Not only is he good at his job, but he also takes a very keen interest in art, owing to the fact that his grandfather is Kali Pundole, who started the Pundole Art Gallery that was one of the pioneering galleries in the city. His charming persona and his good looks add to the list too. He has managed to garner a lot of love, support and attention from his fans, within a very short period of time. We expect to watch him create magic more often, on screen in the upcoming few years.